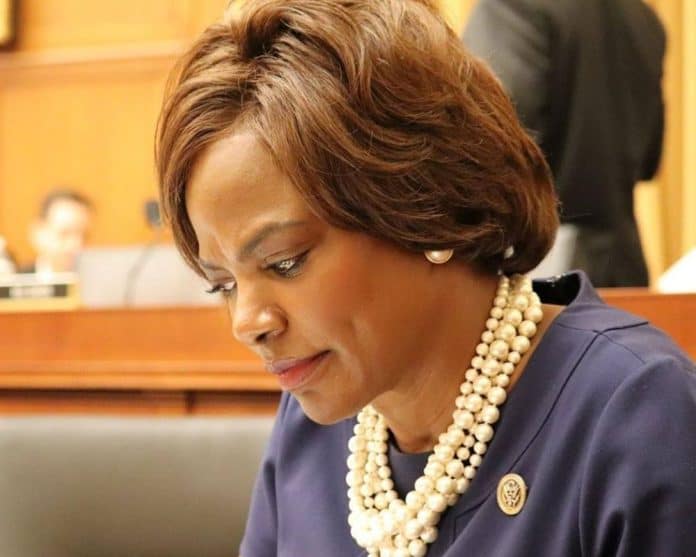 With Democrats on Capitol Hill pushing police reform in the aftermath of the death of George Floyd, U.S. Rep. Val Demings, D-Fla., is helping lead the charge–but also drawing attention from the GOP as buzz builds that she could be former Vice President Joe Biden's running mate.
Demings, who served more than a quarter of a century in law enforcement including rising to chief of the Orlando Police Department, is one of the cosponsors of the "Justice in Policing Act" that congressional Democrats are pushing.
"To be clear: the overwhelming number of men and women in law enforcement are good, decent people who are a blessing to our nation. I have personally served with many of them. However, we desperately need additional changes to hold bad cops accountable. This legislation combines decades of work by the Congressional Black Caucus and the House Judiciary Committee to give America's police departments the guidance, support, and accountability needed to protect and serve every American equally, regardless of their race," Demings said on Monday.
"Some portions of the bill need additional work and l look forward to providing my assistance in those areas, and I'm glad that some of its proposals—for example on the federal reporting of officer misconduct—have already been scheduled to go into effect. Our goal is to attract the best to the profession, and we must ensure legislative efforts do not prevent America's finest sons and daughters from seeking a career in law enforcement," she added.
"However, racism is America's ghost in the room. We have suffered from it, we have died from it, we have struggled with it. And we have seen that racism is about systems. While we cannot know, nor legislate, a man's heart, we see in Mr. Floyd's senseless and heartbreaking death the impacts of a system that—like in healthcare, housing, education, and opportunity—has disproportionately failed Black Americans for centuries," Demings continued.
"To protect our communities and the life, liberty, and safety of every American, it is vital that we hold bad cops accountable, end unjust practices, increase transparency, and refocus police on their core mission: to protect and serve every American, regardless of their race. I know the good men and women in law enforcement and our communities across the nation expect us to work together to do just that," she said in conclusion.
But with Demings in contention of being Biden's running mate, the Republican National Committee (RNC) looked to link her to Democrats calling to defund the police in the aftermath of Floyd's death. The RNC hit Demings for comments she made on Monday's "This Morning" on CBS.
"The loudest voices in the Democrat Party have made their new demand clear: defund the police," the RNC insisted on Monday. "Democrat Rep. Val Demings, a former police chief no less, and a potential Biden VP pick, turned her back on her brothers and sisters in law enforcement this morning.  Demings said the Minneapolis City Council is 'is being very thoughtful' for dismantling their police department.
"Over the past few days, the radical idea of dismantling and defunding the police has emerged as Democrat Party orthodoxy," the RNC continued before hitting U.S. Reps. Ilhan Omar, D-Minn., and Alexandria Ocasio-Cortez, D-NY, and Democrats in the Florida delegation. "Ilhan Omar has called for police in Minneapolis to be disbanded and AOC, one of Joe Biden's policy advisers, is calling on her colleagues 'to sacrifice to make sure that over-funded police departments are defunded.'
"Just two years ago, Democrats rallied around an effort to abolish ICE. What has now become a pattern for Democrats to push for dismantling law and order continues today as they rally to defund the police," the RNC added. "While Joe Biden's Democrat Party has embraced defunding the police, President Trump will always support good police work and support law and order. As the chorus of Democrats calling to defund the police grows louder, will Florida Democrats like Debbie Mucarsel-Powell, Donna Shalala, Stephanie Murphy and Charlie Crist join them?"
In the meantime, other members of the Florida delegation weighed in on the matter.
U.S. Sen. Rick Scott, R-Fla., took aim at the calls to defund the police.
"What happened to George Floyd was a murder," Scott said on Monday. "The actions of these officers were antithetical to the pledge law enforcement officers around the country take to serve and protect. I've spent a great deal of time talking with law enforcement officers in recent days and they are all disgusted by the abuse of power and the callous disregard for human life on display in the murder of George Floyd. While the vast majority of police officers in Florida and around the country uphold their oath to serve and protect, Americans across the country are right to call for reform and accountability to stop bad actors. We must find ways to keep communities safe and stop the tragic and far too common deaths of black lives. But defunding or disarming the police is not the answer, and is a dangerous proposal driven by the radical left.
"The goal of these proposals is to advance an extremist agenda, not seek genuine reforms that will protect communities and end racial violence," Scott added. "Stripping our brave men and women in uniform of the resources necessary to protect our communities would do nothing to keep Americans safe. In fact, this would endanger our communities more. Law enforcement officers across Florida risk their lives every day to keep people safe. I won't let the radical Left use the crimes of a few bad actors to demonize good, hard-working police officers in Florida."
Like Demings, U.S. Rep. Lois Frankel, D-Fla., defended the "Justice in Policing Act," with her office insisting it was a "transformative police reform proposal that addresses police brutality and racial injustice" and "would ensure police are held accountable in the justice system, improve transparency in policing through the collection of better and more accurate data on police misconduct, improve police training, increase the use of body cameras, ban choke holds, end racial profiling, and make lynching a federal crime."
"America is experiencing a moment of national anguish, as we grieve for those killed by police brutality and racial injustice. Our police should be guardians, not warriors," said Frankel on Monday. "I am proud to co-sponsor this new legislation that increases police accountability and improves transparency in order to safeguard every American's right to safety and justice."
Reach Kevin Derby at kevin.derby@floridadaily.com.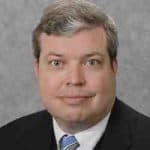 Latest posts by Kevin Derby
(see all)