The Republican National Committee (RNC) is trying to smoke out three Democrats in the Florida delegation on whether or not they want to impeach President Donald Trump–but the Democrats want to hear from Special Counsel Robert Mueller and have him testify to Congress.
On Monday, the RNC wanted to know where U.S. Reps. Charlie Crist, D-Fla., Stephanie Murphy, D-Fla., and Donna Shalala, D-Fla., stood on impeachment.
All three members of the Florida delegation represent swing districts but Crist and Murphy blew out the competition in November, routing their Republican incumbents by double-digit margins. Shalala flipped a seat that had been held by retiring U.S. Rep. Ileana Ros-Lehtinen, R-Fla., who represented the area for almost three decades, by edging her opponent 51 percent to 45 percent.
"It's no secret that the Democrats have wanted to impeach President Trump from the day he was sworn into office – Al Green and Rashida Tlaib both introduced impeachment resolutions well before the special counsel had concluded that there was no collusion, and Debbie Mucarsel- Powell even stated back in 2017 that she supports impeachment," the RNC noted on Monday. "However, now that the special counsel has concluded his report, Democrats are doubling down on calls for impeachment, pressuring Nancy Pelosi to move forward with impeachment proceedings. It's an unprecedented move given that polls say the overwhelming majority of Americans reject impeachment.
"While a bevy of Democrats, including the majority of 2020 Democrats, have weighed in on impeachment, it's been radio silence from Florida Democrats Donna Shalala, Stephanie Murphy, and Charlie Crist," the RNC added. "Given the crickets from Donna Shalala, Stephanie Murphy, and Charlie Crist, Floridians deserve to know: where do Florida Democrats Donna Shalala, Stephanie Murphy, and Charlie Crist stand on impeachment proceedings against President Trump – with the radical left or with the majority of Americans who are against it?"
For their part, the Democrats want to hear more from Mueller and have him testify before Congress, something Democrats in the U.S. House are eager to push even as Republicans in the charge of the U.S. Senate aren't biting.
"Russia sought to undermine our democracy by interfering in our elections and should be held accountable for its actions. I look forward to reading the full #MuellerReport and for the Special Counsel to testify before Congress," Murphy posted on Twitter towards the end of last week.
"The Mueller Report makes clear that the Trump campaign knowingly trafficked in emails stolen by Russian operatives and channeled by Wikileaks for the purpose of winning the 2016 election. Those actions may not be criminal, but they are highly unethical," said Crist. "It is also clear the president attempted to obstruct the Mueller investigation for fear it would undermine his presidency. Special Counsel Mueller remained neutral on whether those actions were criminal, leaving it to Congress to decide on the appropriate course.
"The actions of the president as documented in the Mueller report are unprecedented, and cause for serious concern. I will be discussing the report with my colleagues on both sides of the aisle, and look forward to hearings in the coming weeks that will further flesh out the issues at stake," Crist added.
"The conclusions in the redacted Mueller report do not exonerate President Trump — not even close," said Shalala. "The report provides insight on some troubling acts and behavior on the part of the president—and it calls into question his motives, at the very least. I agree with Speaker Pelosi and Chairman Nadler that we need to hear from Special Counsel Mueller directly in order to get the facts, instead of political spin from Attorney General Barr and the administration. Congress – but more importantly the American people we represent – deserves the truth and deserves information that is free of partisanship and politics.  It's disappointing that we have to fight for such basic things."
Kevin Derby can be reached at Kevin.Derby@floridadaily.com.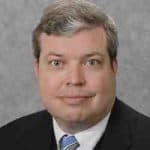 Latest posts by Kevin Derby
(see all)