 With the Florida gubernatorial contest getting increasingly acrimonious with six weeks to go, both sides launched new attacks ad on Tuesday.
The Republican Governors Association (RGA) released a new TV ad targeting Tallahassee Mayor Andrew Gillum, the Democratic candidate, showcasing his ties to Dream Defenders which it portrayed as a "radical group."
"Andrew Gillum's unwavering support for the radical Dream Defenders proves that he is too extreme to be governor," said Jon Thompson, a spokesman for the RGA. "These radicals not only support the abolishment of borders, prisons, and police, but also call the United States 'the biggest bully in the history of the planet.' Gillum's extreme platform is too radical for Florida."
"I also want to give a shout out to you Ms. Floyd, and to the Dream Defenders," Gillum is shown saying in the ad.
"Andrew Gillum got through the primary thanks to a radical group called the 'Dream Defenders.'
These radicals argue for quote 'a border-free tomorrow'…that 'police and prisons have no place in justice.' Gillum's backers say the United States is 'the biggest bully in the history of the planet.' Their co-founder says Andrew Gillum is 'part of the movement' and if he's governor they will 'move a radical platform.' Andrew Gillum. He's just too radical," the narrator of the ad says.
Gillum's team launched a TV spot of their own on Tuesday, hitting his opponent former U.S. Rep. Ron DeSantis, R-Fla., on healthcare.
"Congressman Ron DeSantis cannot run from his extreme agenda and the six years he spent in Washington trying to take healthcare away from Floridians. He's proven he'll always put rich, corporate interests ahead of what's best for Florida families," said Joshua Karp, a spokesman for the Gillum campaign. "Andrew Gillum will always fight for what's best for Florida, including expanding Medicaid to 800,000 people and protecting those with preexisting protections. The choice in this election is clear — Andrew Gillum will always stand up for everyday Floridians."
"They're called pre-existing conditions, and everybody knows somebody who has one," the narrator of the ad says. "But in Congress, Ron DeSantis demanded that any new health law eliminate protections for people with pre-existing conditions. He'd let insurance companies deny them coverage. And when he was asked what cancer patients should do without health insurance, DeSantis said 'show up to the emergency room.' How can DeSantis lead Florida when he leaves Floridians behind?"
Kevin Derby can be reached at Kevin.Derby@floridadaily.com.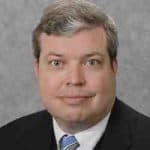 Latest posts by Kevin Derby
(see all)
AAA: Florida Gas Prices on a Roller Coaster After High Prices Last Week, Falling Oil Prices

- March 20, 2023, 8:00 pm

Aaron Bean, Virginia Foxx Tackle Education Issues at a Roundtable at Jacksonville University

- March 20, 2023, 4:00 pm

Marco Rubio, Mark Warner Want U.S. to Work With Caribbean Governments Against China, Russia

- March 20, 2023, 10:00 am