Last week, Gov. Ron DeSantis announced almost $20 million "to support water quality improvement projects along the Indian River Lagoon (IRL)."
More than 30 projects on the Space Coast will get $19,590,888.
"These projects will help collect stormwater runoff and treat it to reduce the amount of pollutants and nutrients that enter the IRL. These projects are in addition to the $255 million Florida is already investing to protect the IRL, including targeting wastewater, septic to sewer, and other needed restoration projects," the governor's office noted.
"Investing in the protection of our waterways is a great way for us to ensure the long-term health of our natural resources," said DeSantis. "This funding will help build the infrastructure needed to improve water quality as we continue to make investments to protect and restore the Indian River Lagoon."
"Decades of human impacts have resulted in impaired water quality in the Indian River Lagoon, specifically from nutrients," said Department of Environmental Protection Sec. Shawn Hamilton. "As a result of the leadership of Governor DeSantis and unprecedented investments in water quality, the Department, in conjunction with project partners, is focusing on tackling the root cause of nutrient pollution."
The governor's office stressed the importance of the IRL.
"The IRL is the most biologically diverse estuary in North America and an important resource for species such as the Florida scrub-jay, manatees, and sea turtles. Currently, the water quality of the IRL is impaired for total nitrogen and total phosphorus. The nutrients flow into the lagoon from overland runoff, drainage canals, groundwater seepage, and rainfall. Excess nutrients can contribute to increased frequency, duration, and intensity of algal blooms and negatively impact the growth of seagrass in the lagoon. Seagrass is the most important resource within the IRL, providing habitat and food for manatees and other species," DeSantis' office noted.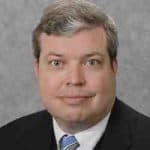 Latest posts by Kevin Derby
(see all)