 On Wednesday, Gov. Ron DeSantis announced new COVID-19 vaccination sites run by Ascension Sacred Heart Hospital in the Panhandle.
"Ascension Sacred Heart Hospital reported to the state that they have completed vaccinating their frontline health care workers and are ready to expand their efforts into the community," the governor's office noted. "Ascension Sacred Heart Hospital will administer vaccines at each location for the next two days, with a goal of administering 3,500 vaccinations. These vaccinations are reserved for individuals 65 years of age and older and are available by appointment only."
The sites will be at Olive Baptist Church in Pensacola and the Milton Community Center in Milton.
State CFO Jimmy Patronis, state Sen. Doug Broxson, R-Pensacola, and state Reps. Alex Andrade, R-Pensacola, and Michelle Salzman, R-Escambia County, attended the governor's media event.
"Thank you to Governor DeSantis for leading this effort and working tirelessly to put people over politics and ensuring that our state's economy is being protected. Also, a huge thank you to the team at Ascension Sacred Heart Hospital, Olive Baptist Church and Milton Community Center," Patronis said.
Patronis continued to push a theme he has embraced in recent weeks in calling for the Legislature to support a proposal to help protect businesses from lawsuits resulting from the COVID-19 pandemic.
"I've been traveling the state over the last several weeks, meeting with legislators and business leaders and hearing their concerns and needs. It is critical that the Legislature enacts COVID liability protections for our businesses, our non-profits and healthcare providers this legislative session," Patronis said.
On Wednesday, state Sen. Jeff Brandes, R-St. Petersburg, and state Rep. Lawrence McClure, R-Dover, filed a liability protection bill for businesses which has the support of the leadership of both chambers.
Reach Kevin Derby at kevin.derby@floridadaily.com.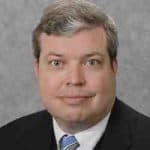 Latest posts by Kevin Derby
(see all)