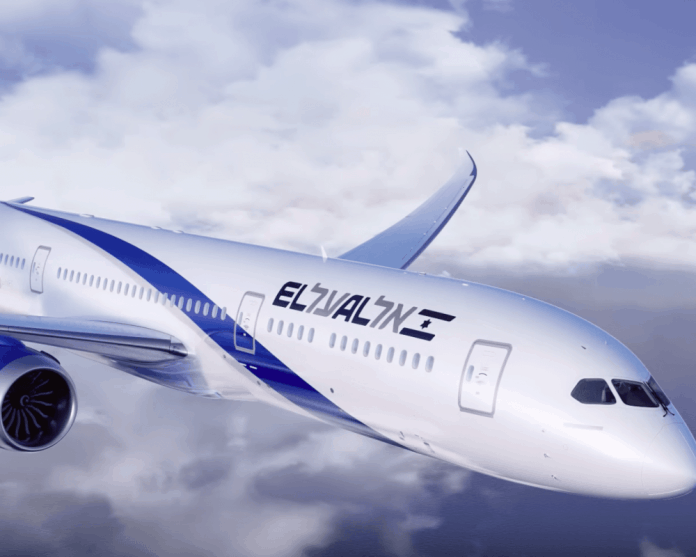 El Al, Israel's national airline, has begun a direct flight between Orlando International Airport and Ben Gurion International airport in Tel Aviv.
On Tuesday, Gov. Ron DeSantis called the new direct flight another victory for the state of Florida resulting from his recent trip to Israel. The flights are already underway–now the governor hopes they will fill up.
"As people realize that this option is available,  I think you are going to see a lot of interest not only in Israel to come here because there is so much to offer, but also people in Central Florida to say 'you know what, I really want to do it, it is really just a plane flight away'. That's exciting, so I think it will be good for both sides," DeSantis said.
The governor talked about how tourism in Central Florida would benefit–with one exception. DeSantis took a playful shot at one attraction on I-4.
"The one that Israelis will probably pass on is the Holy Land Theme Park because I think they've got that covered where they are coming from," DeSantis said. The comment drew laughter from the 70 or so dignitaries gathered to watch the governor's announcement in Central Florida.
The flight will be the second in Florida going directly to Israel. Last year, a Tel Aviv to Miami flight was launched.
Yoram Elgrabli, El Al's vice president for North and Central America, used symbolism in talking about adding this second flight based in Florida.
"People talk about the ocean that separates us and we at EL AL are humbled and proud to be the bridge between both countries," Elgrabli said. "We will continue to work hard to bring much more traffic to Orlando."
The flights will start on a seasonal basis, flying out on Tuesdays and the initial flight was about half full.
DeSantis is confident there will be more passengers over time, noting advertising should let people know more about these flights. This sentiment was echoed by Visit Florida CEO Dana Young.
"Israel is an untapped market for US tourism. We were told that Florida, with our major billboard campaign that was going on during the trade mission, Florida is the only state in the country doing any advertising whatsoever in the country of Israel," Young said on Tuesday.
The governor insisted the new flight is further proof that the trade mission he led–including a state Cabinet meeting in Israel–was a success, pointing out that there are other projects still being worked on from that trip. He said he is especially excited about the collaboration between Israeli and Florida universities and how quickly the El Al deal came together. The airline will get some incentives from Orlando International Airport in the form of reduced gate and airport fees.
Reach Mike Synan at mike.synan@floridadaily.com.
Latest posts by MIKE SYNAN
(see all)