On Thursday, marking Clay County Day at the Florida State Capitol, Gov. Ron DeSantis announced he is sending $250,000 to the city of Green Cove Springs for electrical line infrastructure upgrades through the Florida Job Growth Grant Fund.
Green Cove Springs is investing $50,000 to help the project which will take around six months to complete.
DeSantis was joined by state CFO Jimmy Patronis, state Senate Appropriations Committee Chairman Rob Bradley, R-Orange Park, House Appropriations Committee Chairman Travis Cummings, R-Fleming Island, Rep. Bobby Payne, R-Palatka, Florida Department of Economic Opportunity (DEO) Executive Director Ken Lawson, Enterprise Florida, Inc. (EFI) President and CEO Jamal Sowell, Clay County Chairman Gayward Hendry and Green Cove Springs Mayor Steven Kelley.
"Clay County is home to several companies in the manufacturing, aerospace and defense sectors, with plenty of room to grow." said DeSantis. "This strategic investment in public infrastructure, will help support and attract additional investment and growth for current and future businesses that call Green Cove Springs home. Clay County's future is bright, and we look forward to their continued growth and success."
The funding will also assist Green Cove Springs Utility Department with upgrading the powerlines and transformers to support existing and future manufacturing facilities in the industrial park on County Road 315.
"Providing opportunities for Florida communities to enhance infrastructure is an important element of the business-friendly environment Governor DeSantis is committed to in our great state," said Lawson. "We are proud to support Green Cove Springs in their efforts to diversify their economy through strategic investments and create jobs for their citizens."
"Today's award goes a long way toward bolstering a small town's local infrastructure and diversifying northeast Florida's economy," said Sowell. "I cannot think of a better use of these funds for long-term growth."
"Governor DeSantis has once again shown his dedication in helping provide growth and development in the Clay County region through this Job Growth Grand Fund award," said Bradley. "I know this funding will be a catalyst for businesses to begin to call this region their home. The best is yet to come for Clay County and the surrounding regions."
"This award will provide much needed growth to the City of Green Cove Springs, and more specifically, the industrial park," said Cummings. "I appreciate Governor DeSantis for his commitment to bringing businesses and growth to not only Clay County, but to the state of Florida."
"Thanks to the Job Growth Grant Fund awarded to the City of Green Cove Springs, we are able to make some necessary upgrades to the electrical infrastructure and attract new and exciting growth to the area," said Payne. "On behalf of the people of Clay County and Green Cove Springs, we applaud the governor and his commitment to provide help to our citizens and the regional economy."
Reach Kevin Derby at kevin.derby@floridadaily.com.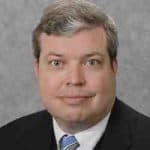 Latest posts by Kevin Derby
(see all)