On Friday, Gov. Ron DeSantis announced six rural communities across the state will receive Competitive Florida Partnership grant awards.
DeSantis announced the Florida Department of Economic Opportunity (DEO) will award $240,000 in Competitive Florida Partnership grant awards.
"These awards establish a partnership with DEO and provide funding assistance to small rural areas to begin the strategic economic development planning process," the governor's office noted.
"Rural communities across the state should be able to attract businesses, support a highly-trained workforce and generate sustainable economic growth – while still highlighting what makes them unique," DeSantis said on Friday. "Competitive Florida allows these communities to create the blueprint to achieve their economic goals."
Crestview, Fort Meade, LaBelle, Midway, Okeechobee and Panacea will get $40,000 each "to fund the creation of a strategic economic plan that promotes community design, economic diversity, economic viability and disaster resiliency."
Ken Lawson, the executive director of the DEO, weighed in on the grants on Friday.
"Governor DeSantis and the Florida Legislature continue to champion programs that help Florida's rural communities thrive," Lawson said. "The Competitive Florida Partnership Program showcases the best of community and state partnerships. These grants allow Florida communities to take the first steps to making their economic development visions a reality to see their communities prosper for generations."
"Communities were chosen based on their economic needs and community support for the partnerships," the governor's office noted.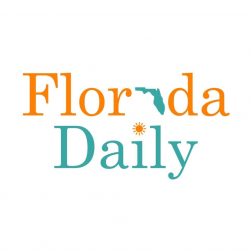 Latest posts by Florida Daily
(see all)