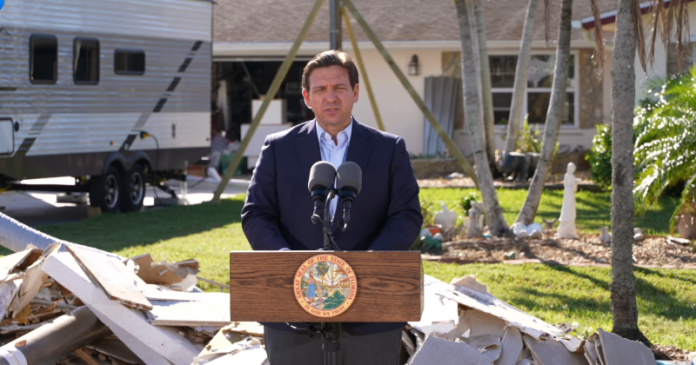 This week, Gov. Ron DeSantis announced $100 million "to support beach nourishment projects within 16 coastal counties impacted by Hurricane Ian or Hurricane Nicole."
The funds come from a bill passed by the Legislature in a special session last month.
Volusia County is the biggest recipient, getting $37,689,745. Lee County will get $23,141,196 while Flagler County is penciled in for $17,016,156. St. Johns County will get $4,616,807 while $4,080,388 is headed for Indian River County. Brevard County is set for $3,239,366, Collier County will receive $2,436,457 while Palm Beach County will get $2,068,434. Martin County will get $1,395,926 while Charlotte County is slated for $1,312,714. Nassau County will get $922,016, Sarasota County will receive $618,469, Broward County is set for $488,305, Duval County will garner $418,750, Manatee County is penciled in for $305,271and $250,000 is headed for St. Lucie County.
"This award is in addition to the $20 million awarded in November to help several local governments immediately address erosion concerns while other assessments were ongoing to help inform long-term opportunities for assistance. Placing sand as quickly as possible is essential in order to avoid additional damages to public and private infrastructure from subsequent storms and erosion," the governor's office noted. "A wide, nourished beach system absorbs wave energy, protects upland areas from flooding, and mitigates erosion. A healthy beach provides a buffer between storm waves and landward areas, preventing destructive waves from reaching the dunes and upland developments."
DeSantis and his team stressed the importance of the funds he awarded this week.
"The coastal erosion caused by these storms not only damaged upland structures and infrastructure but left them vulnerable to subsequent storms if not addressed," said DeSantis. "I am pleased to announce another step to expedite recovery of our communities impacted by these historic storm events. This funding will support beach restoration needs, allowing us to rebuild and further enhance resilience."
"Beaches are vital not only to the environment and the state's economy, but are most importantly our first line of defense against storms," said Department of Environmental Protection Sec. Shawn Hamilton. "I am thankful for the support and leadership of Governor DeSantis and the Florida Legislature to accelerate restoration and further protect these impacted communities from future storm events."
"The impacts of Hurricane Nicole on coastal communities exacerbated the impacts that Hurricane Ian had on the same areas. In September, Hurricane Ian made landfall at Cayo Costa in Lee County, then traveled across the state. When Ian exited the Florida peninsula in Volusia County as a tropical storm, it quickly strengthened to a Category 1 hurricane just offshore of Volusia and Flagler counties, causing heavy beach and dune erosion. When Hurricane Nicole impacted Florida's East Coast, it caused significant additional beach damage from high waves, storm surge, and coastal flooding," the governor's office noted.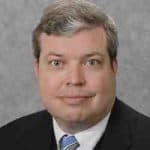 Latest posts by Kevin Derby
(see all)