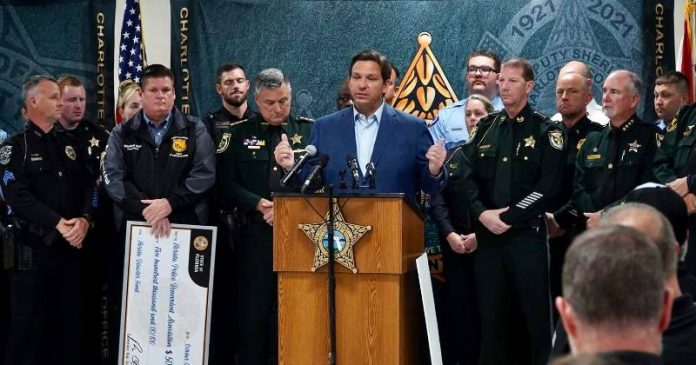 Last week, Gov. Ron DeSantis announced the Florida Disaster Fund awarded $2 million to four first responder organizations which have had members impacted by Hurricane Ian."
DeSantis and Florida First Lady Casey DeSantis made the announcement on Thursday.
"These organizations will use these funds to help impacted first responders recover following Hurricane Ian. The Florida Disaster Fund, spearheaded by First Lady DeSantis, is the state's private fund overseen by Volunteer Florida. The fund has raised more than $45 million to help Floridians with recovery efforts following Hurricane Ian," the governor's office noted.
"Our first responders have continuously put Floridians' needs above their own over these past few weeks in the wake of the storm," said Gov. DeSantis. "Many of these first responders lost their own homes, but they continued to show up and help keep Floridians safe. We hope that this funding is just the beginning of what will be an outpouring of support to help our first responders tackle their own recovery."
"First responders have worked day and night to ensure the safety of Floridians throughout all of Hurricane Ian, selflessly putting the safety of others first," said First Lady DeSantis. "We couldn't be more thankful for their efforts, and the governor and I are honored to award $2 million from the Florida Disaster Fund to help first responders affected by the storm get back on their feet."
The Florida Sheriff's Association, the Florida Police Benevolent Association, the Florida Fraternal Order of Police and the Florida Professional Firefighters will all get $500,000 each.
"The Florida Sheriff's Association has reported more than 65 officers and sheriff's office personnel who have been impacted by Hurricane Ian. The Florida Professional Firefighters have reported more than 300 members who have been impacted," the governor's office noted.
The announcement garnered the applause of officials at the state and local levels.
"First responders are the ones who run towards danger. They save lives, they get people to safety – they're the tip of the spear when it comes to getting people out of harm's way," said Florida CFO Jimmy Patronis who is the state fire marshal. "All too often, however, people forget that first responders have families, and homes, that may have been impacted too. We need to help these heroes, and we need to do what it takes to keep them in these communities, which is why this contribution by the Governor and First Lady from this fund is so important. This not only helps rebuild lives but helps keep these first responders from going elsewhere – and it's a heck of a lot easier to keep these heroes in our communities than to recruit new ones."
"We are one team, and we have one mission and that is to make Florida a great and safe place," said Charlotte County Sheriff Bill Prummel. "We have suffered a great loss here, but I can tell you from experience, we will bounce back and be stronger than ever. That is because we have our community. I am so very proud of my men and women that are a part of this organization. They were here before during and after the storm and responding to the community's needs, all while many have suffered great loss."
"This award is going to relieve a lot of the stress that these officers are going through," said Steadman Stahl, the president of the South Florida Benevolent Society. "I was stunned to see how quick the recovery has been happening. Thank you very much and know that we have your back and we thank you for having our back governor and I promise our officers, that it will get better."
"Thank you does not seem enough to you and the First Lady for this gesture," said Steve Zona, the president of the Florida State Fraternal Order of Police. "The governor backs law enforcement every single day and especially during this storm. We have worried about how to put the pieces back together for the police officers that continue to work every day and this award does that. So again, thank you Governor and the First Lady, we appreciate you and South Florida appreciates you."
"When a storm is bearing down on Florida, your firefighters and paramedics are not at home with their families, they are at fire stations and on the rigs working," said Rocco Salvatori, the vice president of the Florida Professional Firefighters. "We have had hundreds of firefighters that have lost everything and knowing that the governor, First Lady and Floridians have our backs means more to our firefighters than you could possibly imagine."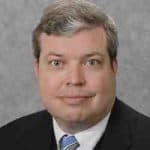 Latest posts by Kevin Derby
(see all)