With the topic of free speech on campus increasingly gaining national attention, Gov. Ron DeSantis doubled down on efforts to protect it on colleges and universities across the Sunshine State.
On Monday, at a media event at Florida State University (FSU), DeSantis "called on Florida's state college and university presidents to adopt a resolution that protects and promotes the free speech of students on their campuses" and "requested that they frequently display their resolution throughout their campuses to ensure the American commitment to a free and open exchange of ideas and robust civil discourse is encouraged and protected."
DeSantis made the case for his efforts at the event in FSU pointing to a resolution the based on the "Chicago Statement" of free speech which was created by the Committee on Freedom of Expression at the University of Chicago.
"It is imperative for the future of our society that our state colleges and universities protect a culture of free speech on their campuses," said DeSantis. "Here in Florida, we are showing that we welcome debate and the exchange of ideas. By signing a resolution outlining their commitment, our state's higher learning institutions can lead the way in promoting open discussion and civil discourse."
The Florida College System Council of Presidents threw its support behind DeSantis' proposal with all 28 state colleges expected to sign on to the resolution that the governor is promoting.
DeSantis was joined by FSU President  John Thrasher, Florida Department of Education Commissioner Richard Corcoran, State University System President Marshall Criser and other education leaders from across the state.
Thrasher insisted FSU and the 11 members of the State University System "strongly and unconditionally advocating for freedom of speech at Florida's universities" as all of them are expected to back the governor's resolution.
Dr. Bob McClure, the president and CEO of the James Madison Institute (JMI), backed the governor on Monday.
"Our college campuses should empower and enable one another to speak and listen, rather than interfere with or silence the open expression of ideas," McClure said. "Last year, JMI issued a report that examines how well today's universities protect free speech, promote a campus culture open to different viewpoints, and respond to speech-bullying by those seeking to drown out viewpoints they oppose. JMI commended the Florida Legislature when they passed a bill to end all free speech zones on college campuses later in the year. A central purpose for an institution of higher education is to offer a learning environment where differing ideas, opinions, and philosophies, new and old, can be carefully debated and critically evaluated. We are pleased that Florida's Governor Ron DeSantis and Florida's twelve public universities support and encourage full and open discourse and the robust exchange of ideas and perspectives on our college campuses."
Kevin Derby can be reached at Kevin.Derby@floridadaily.com.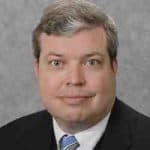 Latest posts by Kevin Derby
(see all)