A new poll shows U.S. Rep. Ron DeSantis, R-Fla., with a commanding lead over state Agriculture Commissioner Adam Putnam in the Republican primary to replace term limited Gov. Rick Scott.
Six weeks until the primary, DeSantis takes 50 percent of likely Republican primary voters in a new poll from St. Pete's Polls which was commissioned by Florida Politics.
Putnam pulls 30 percent while Bob White, the chairman of the Republican Liberty Caucus of Florida, takes 4 percent and 17 percent remain undecided.
DeSantis is clearly helped by having the support of President Donald Trump as 66 percent of Florida Republicans say they are more likely to support a candidate who has the White House's support though 21 percent of Republicans say no and 14 percent are not sure.
Both candidates are in good shape with Florida Republicans but DeSantis does have the edge on Putnam.
A solid majority of Florida Republicans–61 percent–see DeSantis in a favorable light while 22 percent view him as unfavorable and 27 percent are not sure. Putnam is seen as favorable by 49 percent of those surveyed while 22 percent see him as unfavorable and 30 percent are not sure.
DeSantis leads with male and female voters and among voters of all age groups. The only area in Florida where Putnam had the edge is in Tallahassee where he has served for the last eight years. DeSantis has the lead in every other market in the Sunshine State.
There has been a shift in the polls in recent weeks with DeSantis pulling ahead of Putnam though none of them have shown this kind of lead.
The poll of 1,709 likely Florida Republican voters was taken from July 16-July 17 and had a margin of error of +/- 2.4 percent.
Kevin Derby can be reached at Kevin.Derby@floridadaily.com.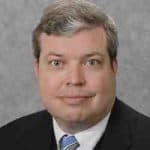 Latest posts by Kevin Derby
(see all)