With the Republican gubernatorial primary around the corner, a new poll shows U.S. Rep. Ron DeSantis, R-Fla., firmly in control over state Agriculture Commissioner Adam Putnam.
St. Pete Poll took a poll of likely Republican primary votes for Florida Politics which was unveiled on Friday morning. DeSantis holds a commanding lead in the poll, taking 56 percent of those surveyed while Putnam has the support of 33 percent.
While Bob White, the chairman of the Republican Liberty Caucus of Florida, pulls 3 percent, 8 percent remain undecided.
Almost two-fifths of those surveyed–38 percent–have already voted and they have given DeSantis the early lead with the congressman taking 60 percent of these voters while Putnam reels in 33 percent of them.
DeSantis leads Putnam with both men and women and with all age groups. Outside of Tallahassee, where Putnam is ahead, DeSantis is leading across the state, including blowing the opposition out in Miami where 73 percent of Republicans are behind him, Fort Myers where he takes two out of three voters and West Palm Beach.
Putnam had been leading the polls earlier this year but, thanks in large part to President Donald Trump's endorsement, DeSantis has moved past him. However, earlier this week, two polls muddied the waters with a poll from Florida Atlantic University (FAU) showing DeSantis ahead by 1 percent and one from St. Leo University having Putnam ahead.
The St. Peter's Polls survey of 2,141 likely Florida Republican primary voters was conducted from August 22-August 23 and had a margin of error of +/- 2.1 percent.
Florida Politics and St. Pete Polls are planning to run a survey this weekend on the Democratic gubernatorial primary that will be released on Monday.
Kevin Derby can be reached at Kevin.Derby@floridadaily.com.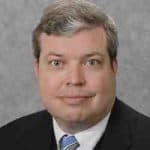 Latest posts by Kevin Derby
(see all)