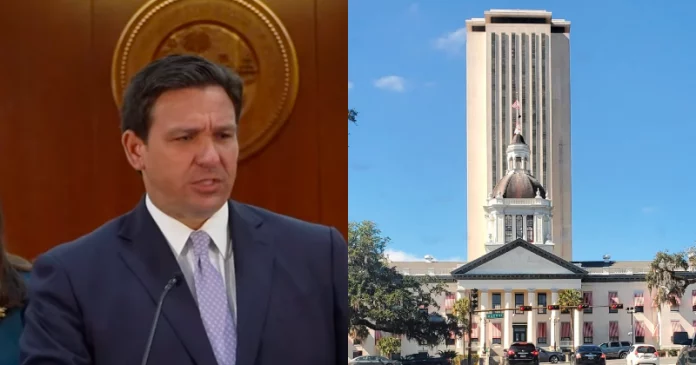 This week, Gov. Ron DeSantis announced he would call a special session of the Florida Legislature to tackle congressional redistricting.
DeSantis vetoed the congressional districts that emerged from the GOP-controlled Legislature, insisting it violated the Constitution. The special session will run from April 19 through April 22.
"We have a responsibility to produce maps for our citizens that do not contain unconstitutional racial gerrymanders," said DeSantis. "Today, I vetoed a map that violates the U.S. Constitution, but that does not absolve the Legislature from doing its job. I appreciate the Legislature's willingness to work with me to pass a legally compliant map this special session."
State Senate President Wilton Simpson, R-Tribly, and state House Speaker Chris Sprowls, R-Palm Harbor, released a joint statement on the veto and the special session.
"Notwithstanding the delayed census, during the 2022 regular session, Florida's Legislature passed new House and Senate maps with strong bipartisan support. For the first time in nearly a century, the Legislature's maps were not challenged by a single party, and earlier this month were declared valid by the Florida Supreme Court," they said.
"Unlike state legislative maps, the congressional map requires approval by the governor, and Governor DeSantis has vetoed the legislation we passed earlier this month. Our goal is for Florida to have a new congressional map passed by the Legislature, signed by the governor, and upheld by the court if challenged. Therefore, it is incumbent upon us to exhaust every effort in pursuit of a legislative solution. We look forward to working with our colleagues and Governor DeSantis during the upcoming special session on a congressional map that will earn the support of the Legislature and the governor and fulfill our constitutional obligation for the 2022 redistricting process," they added.
Democrats quickly fired back, insisting DeSantis was taking aim at majority-minority districts.
"Governor DeSantis vetoed the congressional maps solely because they protected Black voters' ability to choose a candidate of their choice, as required by the Voting Rights Amendment and the Florida Constitution. The law is clear: you cannot diminish the voting power of Black Floridians in the way the governor wants. The map Governor DeSantis wants us to give him isn't legal or appropriate, and it's important that everyone understands that. I don't know what will happen in April, but we will not sit quietly as Black voters are robbed of their ability to elect their own voice in Congress," said state Rep. Joseph Geller, D-Aventura, who leads Democrats on the Redistricting Committee.
State Rep. Kelly Skidmore, D-Boca Raton, who leads Democrats on the Congressional Redistricting Subcommittee, also came out swinging at DeSantis.
"The governor's veto is no surprise as he has made it clear that he intended to veto any map that protects the voting rights of minorities. DeSantis' predetermined decision to veto this bill has everything to do with continuing to disenfranchise Florida voters. From the beginning of the redistricting process, DeSantis has been force-feeding his desired map onto House and Senate leadership resulting in a ridiculous two-map legislative submission that cowardly attempted to appease his racist political agenda. I did not vote for the submitted maps and I will not be part of any plan to override a veto. Without Florida's newly allocated 28th District in an approved map, we are currently unable to hold congressional elections," Skidmore insisted.
U.S. Rep. Al Lawson, D-Fla., said he expected DeSantis to veto the map that came out of the Legislature.
"In January, DeSantis made it clear that his ultimate objective was to cut the number of African Americans and Hispanic Americans serving in Congress, so today's veto is no surprise," Lawson said. "The fact that DeSantis justifies his goal to create racial disparities in congressional representation by citing the constitutional amendment created following the Civil War for the very purpose of remedying those same disparities is absurd and will be soundly rejected by any credible judge."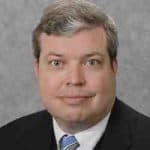 Latest posts by Kevin Derby
(see all)