 This week, Gov. Ron DeSantis announced $1.75 million in funds to expand apprenticeship programs across the Sunshine State.
On Wednesday, DeSantis announced the funds will be used on Apprenticeship Expansion Grants which "may be used to develop or expand Registered Apprenticeship or pre-apprenticeship programs and cover costs such as on-the-job-training, related instruction, curriculum development and outreach to underrepresented populations." The CareerSource Florida Board of Directors proposed and plans to fund the grants.
"The expansion of workforce education and training programs is an essential element of our bold vision to ensure Florida has the No. 1 workforce in the nation," said DeSantis. "This significant investment in apprenticeship opportunities will help businesses strengthen the skills of their existing and future workforce and allow Floridians to earn while they learn in growing industries."
"Apprenticeship programs are essential to ensuring Florida has the best, most qualified workforce and that our students have a wide variety of employment options right here in Florida," said Commissioner of Education Richard Corcoran. "This is yet another way that Governor DeSantis is investing in our students and their futures. As a result, Florida is on track to be No. 1 in the nation for workforce education by 2030."
"Apprenticeships are an important part of Governor DeSantis' vision for making Florida No. 1 in workforce education by 2030," said Department of Economic Opportunity Executive Director Ken Lawson, who sits on the CareerSource Florida board. "Our agency remains committed to the collaborative work we are doing with CareerSource Florida and the Florida Department of Education to enhance apprenticeship opportunities throughout our state."
"CareerSource Florida's Apprenticeship Expansion Grants allow local workforce development boards to implement strategies for new or expanded apprenticeships in industry sectors vital to our state's economy," said CareerSource Florida Board Chairman Kevin Doyle. "Under the leadership of Governor DeSantis, the CareerSource Florida board and our state and local partners are strengthening Florida's pipeline of skilled workers and expanding access to career pathways across Florida's diverse population."
CareerSource Florida plans to focus on apprenticeships in the marine, manufacturing, technology, construction, healthcare and hospitality/leisure sectors.
"Our network is aligned with Governor DeSantis' vision for a dynamic, educated workforce that meets employers' needs," said CareerSource Florida President and CEO Michelle Dennard. "Each of these apprenticeship projects is an example of the innovative solutions our local and state partners are pursuing to address demand for skilled talent and provide greater opportunity for Floridians seeking well-paying careers."
The following programs will receive grants:
CareerSource Brevard – In collaboration with the county's school district, creates a pre-apprenticeship program to support building and construction trades
CareerSource Citrus Levy Marion – Enhances existing pre-apprenticeship program at Marion Technical College to increase participation among underrepresented populations and creates a plumbing apprenticeship program at Withlacoochee Technical College
CareerSource North Florida – In collaboration with Klausner Lumber One, expands apprenticeship opportunities at a state-of-the-art sawmill in Suwannee County
CareerSource North Central Florida – Provides for development of a Registered Apprenticeship program in advanced manufacturing for out-of-school youth and a program for ex-offenders to be trained in construction
CareerSource Research Coast – Provides for development of a Manufacturing Bootcamp training program serving underrepresented populations in Indian River County; incorporates CNC production training in the Industrial Manufacturing Technician Registered Apprenticeship program; and, in collaboration with CareerSource Heartland, creates the CVS Health Pharmacy Technician Registered Apprenticeship program
CareerSource Suncoast –Supports the development of three additional apprenticeships in the manufacturing sector to increase participation among underrepresented populations
CareerSource Broward – Supports the launch of a high school pre-apprenticeship program focusing on electricity, plumbing, HVAC and carpentry, sponsored by the county's school board
CareerSource Capital Region – Supports the launch of apprenticeships with TalTech Alliance, Lively Technical and Inspired Technologies to train youth in Information Technology
CareerSource Flagler Volusia – In partnership with Hudson Technologies, creates apprenticeships to provide opportunities for underrepresented populations
CareerSource Northeast Florida – Provides for apprenticeships in collaboration with the Electrical Training Alliance of Jacksonville and employers in electrical/construction sectors
CareerSource Okaloosa Walton – In collaboration with Northwest Florida State College, creates apprenticeships in advanced manufacturing
CareerSource Pasco Hernando – In collaboration with AmSkills, develops an apprenticeship in advanced manufacturing
CareerSource Pinellas –Provides for expansion of apprenticeships in building trades and construction with various partners
CareerSource Palm Beach County – In collaboration with the Marine Industries Association of Palm Beach County and Marine Industry Association of Treasure Coast, develops pre-apprenticeship program in the marine sector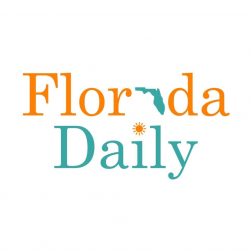 Latest posts by Florida Daily
(see all)