 Incoming Gov. Ron DeSantis tapped former Maine Commissioner of Health and Human Services Mary Mayhew, who has a wealth of federal experience, as the next Secretary of the Florida Agency for Health Care Administration (AHCA).
Getting ready to take over in Tallahassee next week, DeSantis announced the appointment on Friday afternoon.
"With decades of experience and service throughout various leadership roles in both the private and public sectors, Mary Mayhew is a proven innovator and an effective leader in the field of health care," said DeSantis. "Mary will be an outstanding Secretary who will bring bold and tested leadership to the Agency."
Currently the Deputy Administrator and Director of the Center for Medicaid and CHIP Services, Mayhew is, according to DeSantis' office, "responsible for the management of the $375 billion federal Medicaid program serving over 74 million individuals" and "has lead national Medicaid and CHIP policy and program operations and supporting federal efforts to provide states with greater flexibility while increasing accountability for improved health outcomes, effective pathways out of poverty and prudent use of taxpayer resources."
She also has experience on the state level, including leading the Maine Department of Health and Human Services (DHHS) where, according to DeSantis' office, "she implemented innovative reforms to the agency, including transforming Medicaid's transactional focus to an organizational structure focused on value, cost-effectiveness, and health system improvement, increasing focus on program integrity and fraud investigations and implementing a federal grant review process to strategically prioritize grant requests and to evaluate program accountability, among other accomplishments."
During her time in Maine, Mayhew has been honored by groups that support the free market including the Maine Heritage Policy Center and Americans for Prosperity (AFP).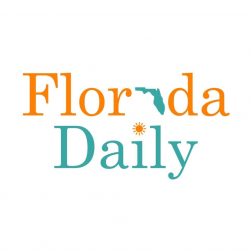 Latest posts by Florida Daily
(see all)