Two months into his tenure in Tallahassee, Gov. Ron DeSantis continues to enjoy strong support from Floridians, a new poll shows.
Despite a narrow win over Democrat Andrew Gillum in November, DeSantis gets high marks in a Quinnipiac University poll released on Wednesday with 59 percent of voters approving of him and only 17 percent of them disapproving of them while 24 percent are not sure.
An overwhelming majority of Republicans–82 percent–approve of DeSantis while 56 percent of voters outside the major parties approve of the governor and only 17 percent disapprove of him. DeSantis is also in solid shape with Democrats as 42 percent of them approve of him while 28 percent disapprove.
DeSantis gets high marks from white Floridians, all age groups and both genders. He's also in good shape with black Floridians with 44 percent of them approving of him and 22 percent disapproving of him. DeSantis does slightly better with Hispanics with 48 percent approving of him and 22 percent disapproving of him.
"Ron DeSantis won the governorship by the slimmest of margins, yet in his first two-plus months in office he has gotten off to a strong start. His 59 percent job approval today is better than most of his counterparts around the country," said Peter Brown, the assistant director of the Quinnipiac University Poll on Wednesday. "Part of Gov. DeSantis' success is his taking on issues such as the environment on which Republicans often don't focus.
"Gov. DeSantis and the state's politicians are benefitting from an overall sunny mood among Floridians who are happy about the economy and life in general," Brown added.
Two-thirds of those surveyed–67 percent–say they are satisfied with how things are in Florida while 30 percent are more dissatisfied. A solid majority–55 percent–say the economy in Florida is good while 16 percent even call it excellent. While those 71 percent are happy with the economy in Florida, 20 percent say it is not so good while 7 percent classify it as poor. Around half of those surveyed–49 percent–think the economy in Florida is staying the same while 37 percent think it is getting better and 12 percent say it's getting worse.
Asked about the Legislature, 40 percent approve of its performance while 33 percent disapprove.
The poll of 1,058 Florida voters was taken from March 6 through March 11 and had a margin of error of +/- 3.7 percent.
Kevin Derby can be reached at Kevin.Derby@floridadaily.com.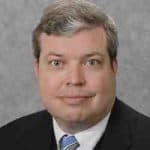 Latest posts by Kevin Derby
(see all)