With his first legislative session now behind him, on Tuesday, Gov. Ron DeSantis spoke at the University of Miami Rosenstiel School of Marine and Atmospheric Science about his vision and priorities for Florida's environment.
DeSantis had key members of his administration including Lt. Gov. Jeanette Nuñez and Department of Environmental Protection (DEP) Secretary Noah Valenstein with him at the event. Looking back at the legislative session which closed on Saturday, DeSantis declared victory on environmental funding.
"Four months ago, we set off on a bold agenda for Everglades restoration and water resources by asking for a historic $625 million, and at end of the day ended up receiving more," said DeSantis. "I appreciate the Florida Legislature's support on this important issue. Florida is now on a course towards clean water, a restored Everglades and a healthier environment for generations to come.
DeSantis said that the environment remained one of his top priorities.
"During my inauguration, I resolved to work with lawmakers to leave our state better than we found it. This session marks a monumental chapter in Florida history and I thank the Legislature for working with me – particularly in funding our Everglades and water resources," said DeSantis. "Since day one, I have been relentless in calling for this funding and I will continue to do so. We cannot let up when it comes to restoring the Everglades and protecting our water."
"From the beginning of this administration we recognized the need to address water quality issues and Everglades restoration, and we have hit the ground running," said Nuñez who is based out of Miami. "We're blessed to have a governor who consistently delivers on his promise to protect Florida's environment. We will continue to fight to ensure that our state stays clean and beautiful."
"Thanks to the leadership of Governor DeSantis and the support of our legislative leaders, Florida is making historic investments in our environment," said Valenstein. "We look forward to advancing projects throughout Florida to improve water quality, protect our lands and restore our beaches. With more than $400 million for Everglades restoration and significant funding for targeted water quality improvements, alternative water supply and to combat harmful algal blooms I am confident we can achieve more now for Florida's environment."
Environmental leaders from across the state praised DeSantis and the Legislature on Tuesday.
"The people of Florida have long made clear their demands for Everglades restoration and clean water, but the difference this time was the principled leadership of Governor DeSantis and the Florida legislature. Their single-minded dedication to these objectives has resulted in a historic commitment to Florida's environment that will reap rewards for generations to come," said Eric Eikenberg, the CEO of the Everglades Foundation.
"Audubon is glad to see the Legislature respond so favorably to the appropriations requested by the governor for water quality and Everglades restoration. This funding will help us protect the River of Grass for wildlife and clean drinking water for South Florida. It will help restore North Florida's springs, and chip away at the nutrients driving harmful algal blooms. Our watersheds need help, and these appropriations are a meaningful step in the right direction," said Julie Wraithmell, the executive director of Audubon Florida.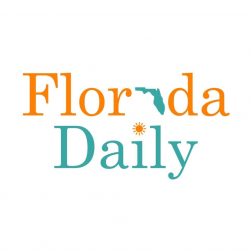 Latest posts by Florida Daily
(see all)