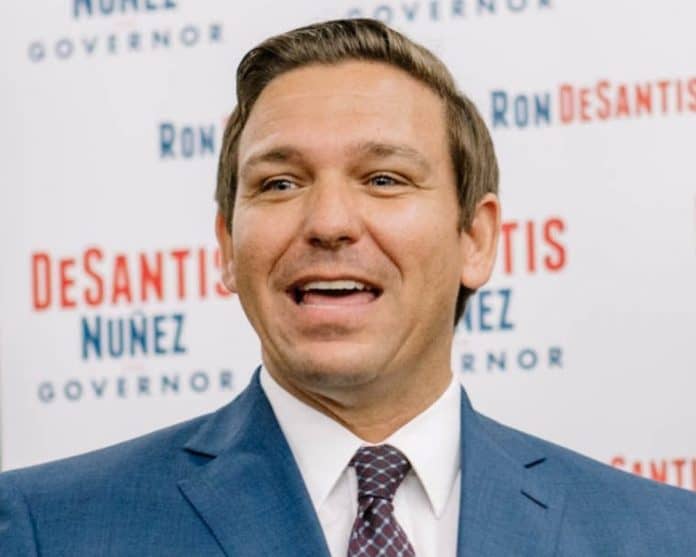 On Wednesday, Gov. Ron DeSantis, the Florida Department of Education (DOE), the Florida Department of Economic Opportunity (DEO) and CareerSource Florida honored Workforce Development Month which "recognizes all workforce professionals, agencies and organizations who have helped thousands of Floridians find gainful employment and are contributing to Florida's economic success."
DeSantis showcased the Sunshine State's business climate on Wednesday.
"Florida remains a state where businesses are encouraged to grow and where meaningful jobs are created," said DeSantis. "With our Bold Vision for a Brighter Future budget, we are helping to provide Floridians with opportunities to achieve economic prosperity through expanded apprenticeship and pre-apprenticeship programs, affordable workforce housing, recovery workforce training grants and the Florida Job Growth Grant Fund."
DeSantis and other leaders noted the state backs more than 15 workforce training programs but stressed there will be efforts in the coming years to lead the nation.
"Governor DeSantis and his administration have paved the way for Florida to be No. 1 in workforce education by 2030," said DEO Executive Director Ken Lawson. "We will continue to prioritize developing a highly-skilled and dynamic workforce that meets all employer needs. Florida's workforce is one of the state's greatest assets for expanding economic opportunities."
"Florida's labor force continues to grow, and Floridians feel confident about entering the workforce. In July 2019, 128,000 people entered the labor force over the year at an annual growth rate of 1.3 percent, and the number of employed Floridians increased to more than 10 million," the governor's office noted.
"Florida's workforce development professionals applaud Governor DeSantis for prioritizing workforce education and training through Executive Order 19-31 and the Department of Education's Pathways to Career Opportunities Grant Program to ensure Florida's continued competitiveness in the global economy," said Michelle Dennard, the president and CEO of CareerSource Florida. "The CareerSource Florida network is dedicated to supporting the governor's priorities for Florida's economic growth, including expanding apprenticeships, growing well-paying careers and strengthening Florida businesses."
"Governor Ron DeSantis has delivered on his promise to expand opportunities build a strong workforce in Florida," said Education Commissioner Richard Corcoran. "As a result, Florida is on track to be the best state in the nation for workforce education by 2030. The significance of this cannot be overstated, this is when our current second graders will be graduating high school. Diversifying workforce education programs will continue to expand opportunities for Florida families and will allow hard workers to be set up for success."
Latest posts by Florida Daily
(see all)