On Monday, Gov. Ron DeSantis announced that the Florida Department of Economic Opportunity (DEO) submitted the State Action Plan for federal funds in the aftermath of the disasters from 2016 and 2017.
DeSantis announced the state has sent its plan to use "$633 million in first-of-its-kind federal funding for disaster mitigation to the U.S. Department of Housing and Urban Development (HUD)" which are part of "HUD's newly created Community Development Block Grant – Mitigation (CDBG-MIT) program formed in response to the 2016 to 2017 presidentially declared disasters."
Over the next two months, HUD will review Florida's proposal plan before letting the Florida Department of Economic Opportunity (DEO), which led the state's effort to create the plan, know if it is approved.
DeSantis called on U.S. HUD Sec. Ben Carson to approve the plan quickly.
"I am proud of the hard work my administration has put into our State Action Plan and preparing for this unique opportunity for mitigation funding," said DeSantis. "I urge Secretary Ben Carson and the team at HUD to review our plan in a quick and thoughtful manner, so we can begin to allocate this much-needed funding to communities impacted by recent disasters."
"Governor DeSantis has made it clear since the beginning of his administration that rebuilding and making Florida more resilient to future storms is a top priority," said Florida DEO Executive Director Ken Lawson. "This first-of-its-kind disaster mitigation funding will be able to help communities enhance their existing infrastructure against future disasters and I echo the Governor's sentiment in urging HUD's swift review of our proposed State Action Plan."
"Following the feedback received from our state and local partners and from Floridians across the state, an emphasis has been placed on general infrastructure and hardening projects that reduce the risks of hazards to increase the state's resiliency to future disasters. Upon approval of the plan, DEO will work with stakeholders to distribute the federal funds to help better protect Florida's communities from future disasters," the governor's office noted. "According to the guidelines set by the Federal Register, at least 50 percent of the funds must be spent in HUD-designated Most Impacted and Distressed (MID) areas, with the remaining funds spent in state-designated MID areas. This federal grant program requires that funding also be used to benefit low-to-moderate income (LMI) communities, with 50 percent of the grant expended in six years and 100 percent of the funds spent in 12 years. In total, 51 Florida counties are currently eligible for CDBG-MIT funding."
Reach Kevin Derby at kevin.derby@floridadaily.com.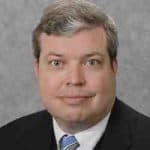 Latest posts by Kevin Derby
(see all)