Gov. Ron DeSantis announced that the Florida Department of Economic Opportunity (DEO) will fund infrastructure and workforce training programs in small and rural communities in the Sunshine State, including some hit by Hurricane Michael in October.
The monies are going to be through the Florida Small Cities Community Development Block Grant which is a partnership of the  U.S. Department of Housing and Urban Development (HUD) and DEO.
"Infrastructure development and maintenance is critical to rebuilding and growing more resilient communities," DeSantis said on Wednesday. "Every dollar counts, so we will continue to utilize all available resources to help communities in the Florida Panhandle impacted by Hurricane Michael recover."
Blounstown is getting $700,000 "for the replacement of water lines, installation of new sewer lines and construction of new stormwater facilities." DeFuniak Springs is also getting $700,000 "for the replacement of sewer lines, installation of manholes and replacing the chlorine analyzer of the water treatment plant." Lawtey is getting $600,000 "to improve the existing water distribution and related fire protection system within 10 service areas" while Port St. Joe is getting $511,500 "for the replacement of sewer lines and repaving of streets."
"The Jackson County School Board, in partnership with CareerSource Chipola and the Tri-County Community Action Agency, is receiving $500,000 to create a Building Construction Technology program. This program will help generate skilled labor in the construction industry to assist with Hurricane Michael recovery efforts. Funds for the Building Construction Technology program are being made available by DEO through the Community Services Block Grant program and CareerSource Florida through the federal Workforce Innovation and Opportunity Act," DeSantis' office noted.
"Under Governor DeSantis' leadership, our team is committed to finding every resource available to help small and rural communities in our state succeed, especially those impacted by hurricanes," said DEO Executive Director Ken Lawson. "This innovative partnership in Jackson County will give Floridians in the area an opportunity to learn a new skill and to help rebuild their beloved community. We look forward to helping other rural communities to identify partnerships like this to help them recover."
"The Building Construction Technology program is a great example of state and local partners coming together to address a critical workforce need in the aftermath of a devastating hurricane," said CareerSource Florida President and CEO Michelle Dennard. "Our state board stands with Governor DeSantis and DEO in their commitment to supporting Florida's rural communities and recovery efforts in areas hit hard by Hurricane Michael."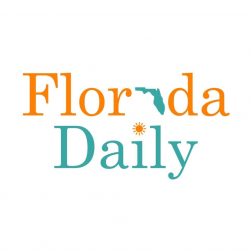 Latest posts by Florida Daily
(see all)