At the end of last week, Gov. Ron DeSantis announced the Florida Department of Economic Opportunity (DEO) will send almost $3 million to military communities across the state through the Defense Infrastructure Grant Program and the Defense Reinvestment Grant Program.
The state will send $500,000 to for a new water main underneath East Bay to provide treated drinking water to Tyndall Air Force Base and Mexico Beach. Jacksonville is also getting $500,000 to buy 400 acres for a new buffer zone for flight operations at NAS Jacksonville. Staying on the First Coast, the Clay County Development Authority will be getting almost $367,000 to resurface roads around Camp Blanding. The Space Coast Economic Development Commission is also getting almost $367,000 to build a new Brevard County Emergency Management Operations Center. The Santa Rosa Board of County Commissioners is also getting almost $367,000 to continue easement purchases around Whiting Field.
"These grants provide funding to defense-dependent communities to support advocacy and military community relations," the governor's office noted on Friday.
"As a veteran, I know the value in supporting Florida's military installations and their surrounding communities," said DeSantis. "We will continue to rebuild and create resilient bases, especially those impacted by Hurricane Michael, for the hardworking men and women who serve our country and state."
"Under Governor DeSantis' leadership, DEO will continue to support military installation communities across the state," said Ken Lawson, the executive director of DEO. "These grants are another great example of how we are utilizing every resource we have available to help Florida communities, especially those in the Panhandle that are recovering from Hurricane Michael."
Other projects getting funds include:
Bay Defense Alliance – ($125,000) to support focused recovery efforts post-Hurricane Michael at Naval Support Activity Panama City and Tyndall Air Force Base.
Clay County Development Authority – ($57,000) to strengthen and diversify the areas in the non-defense economic sectors, while promoting the military training operations at Camp Blanding Joint Training Center and Naval Support Activity Jacksonville.
City of Jacksonville – ($100,000) to support development strategies that promote military/defense and aviation industry growth at Naval Air Station Jacksonville and Naval Station Mayport.
Space Coast Economic Development Council – ($95,000) to support long and short-term strategies for community and military partnerships, attracting new businesses and investments throughout the Space Coast.
Economic Development Council of Okaloosa County – ($125,000) to develop and implement strategies to preserve and protect diversified employment opportunities in the defense-rich, tri-county area of Okaloosa, Santa Rosa and Walton counties.
The Greater Pensacola Chamber – ($85,000) to expand the newly formed West Florida Defense Alliance to create higher skilled jobs in the non-defense economy.
Miami Dade Beacon Council – ($70,000) to build awareness and connectivity with defense and non-defense communities, creating opportunities for defense and private businesses to collaborate.
Orlando Economic Partnership – ($75,000) to support initiatives that are intended to help promote, protect and set the conditions in the area to grow the defense simulation business industry.
Santa Rosa County – ($58,000) to support continued work of the retention of defense related jobs and the creation of high-skilled, nondefense jobs.
Walton County Chamber of Commerce – ($60,000) to continue strategies of developing an entrepreneurial climate supporting the community surrounding Eglin Air Force Base.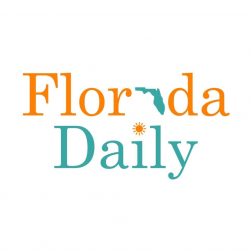 Latest posts by Florida Daily
(see all)