On Thursday, Gov. Ron DeSantis and Florida Department of Transportation (FDOT) Sec. Kevin Thibault announced allocation plans for the $250 million in COVID-related financial relief for Florida's seaports, spreading economic relief across the state's 15 seaports.
"This much needed financial infusion will help ensure Florida's ports continue to deliver necessities to businesses and consumers," said Michael Rubin, the president and CEO of the Florida Ports Council. "With cruise ships sidelined for more than 16 months, Florida has lost about 169,000 jobs and nearly $23 billion in economic activity through 2020. We thank Governor DeSantis, Senate President Simpson, House Speaker Chris Sprowls and DOT Secretary Thibault for their leadership."
Earlier this week, the Florida Seaports Transportation and Economic Development Council (FSTED) released a report which shows that Florida's seaports experienced declines consistent with the overall trend for 2020. Waterborne trade value, for example, decreased 16.1 percent compared to 2019, which is a drop off of $14.1 billion.
"This relief funding is incredibly important to Florida's seaports and the many thousands of jobs that depend on our success. Our role and responsibility as economic drivers for the state of Florida could not be fulfilled without our partnership with the Florida Department of Transportation. We thank Governor DeSantis, the Florida Legislature and Secretary Thibault for their support of our mission delivering economic prosperity to our communities," Canaveral Port Authority CEO Capt. John Murray, the chairman of FSTED.
At DeSantis' recommendation, and with the support of Thibault, the Florida Legislature allocated $250 million in federal stimulus in the 2021-2022 state budget to help shore-up Florida's seaport industry. The state budget went into effect on July 1, 2021.
During an announcement at Port Canaveral, Thibault announced the following allocations for financial relief:
| | |
| --- | --- |
| ● Port Canaveral | $72,205,076 |
| ● Port Everglades | $58,260,881 |
| ● Port Fernandina | $806,772 |
| ● Port of Fort Pierce | $806,772 |
| ● JAXPORT | $13,716,224 |
| ● Port of Key West | $5,018,855 |
| ● Port Manatee | $4,885,564 |
| ● Port Miami | $66,901,040 |
| ● Port of Palm Beach | $4,050,839 |
| ● Port Panama City | $806,772 |
| ● Port Pensacola | $806,772 |
| ● Port of Port St. Joe | $806,772 |
| ● Port St. Pete | $806,772 |
| ● Port Tampa Bay | $20,120,889 |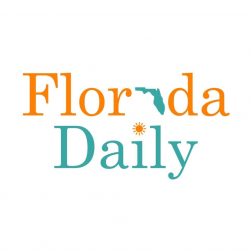 Latest posts by Florida Daily
(see all)