After a year in Tallahassee, Gov. Ron DeSantis remains in excellent shape with Florida voters, a new poll shows.
Mason Dixon released a poll on Friday morning which shows DeSantis gets high marks from Florida voters as 65 percent of them approve of him while only 26 percent disapprove and 9 percent are not sure. A Mason Dixon poll from March found 62 percent of those surveyed approved of DeSantis while 24 percent disapproved and 12 percent were not sure.
"DeSantis gets high marks throughout the state, including a 56 percent approval rating from voters in heavily Democratic Southeast Florida," Mason Dixon noted about the new poll. "Statewide, 40 percent of Democrats approve of DeSantis' performance, while 47 percent disapprove, which is very unusual in the current polarized political environment. His approval rating among Republicans (93 percent) and independents (62 percent) are, not surprisingly, very solid."
DeSantis has the approval of 70 percent of men and 61 percent of women. Older voters like DeSantis more than younger ones with 69 percent of voters 50 and older approving of him compared to 59 percent of voters younger than 50. A strong majority of white Floridians–71 percent–approve of DeSantis as do 56 percent of Hispanics. DeSantis does worse with black Floridians with 46 percent of them disapproving of him while 42 percent approve of him.
The poll of 625 registered voters in Florida was taken from Dec. 11 through Dec. 16 and had a margin of error of +/-4 percent.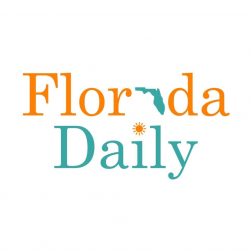 Latest posts by Florida Daily
(see all)