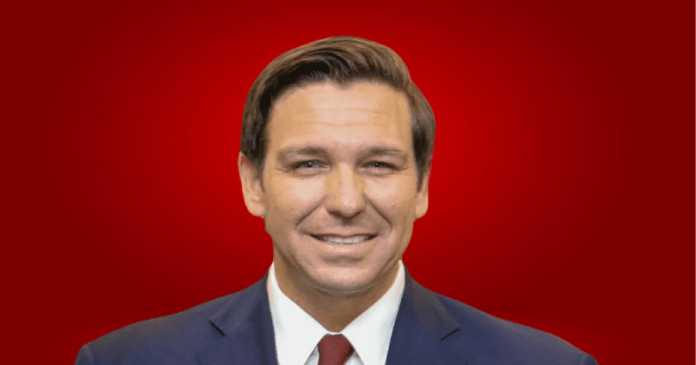 Gov. Ron DeSantis launched his long-expected bid for the Republican presidential nomination in a Twiiter appearance on Wednesday night, which was marred by technical problems.
Even without the tech problems, DeSantis certainly faces his share of challenges as he starts his campaign. While clearly a solid second in the Republican field, DeSantis trails former President Donald Trump in the polls. With the conventional wisdom dictating that Trump benefits from a crowded Republican field, DeSantis does not have a one-on-one contest against the former president. Former UN Amb. Nikki Haley, R-SC, former Gov. Asa Hutchinson, R-Ark., businessman Vivek Ramaswamy, and U.S. Sen. Tim Scott, R-SC, are also running while Gov. Doug Burgum, R-ND, former Gov. Chris Christie, R-NJ, former Vice President Mike Pence, former Gov. Rick Perry, R-Texas, Miami Mayor Francis Suarez, Gov. Chris Sununu, R-NH, and Gov. Glenn Youngkin, R-Va., remain possible candidates.
Still, DeSantis has a chance to break through against Trump in Iowa, home of the first caucus, which kicks off the procession of states that determine the nominee. U.S. Sen. Ted Cruz, R-Texas, edged Trump in Iowa in 2016, with U.S. Sen. Marco Rubio, R-Fla., a close third. The Hawkeye State rewards dark horse candidates who put time and effort working the towns scattered across I-80 as President Jimmy Carter and more recent contenders like former U.S. Sen. Rick Santorum, R-Penn., and former Gov. Mike Huckabee, R-Ark., can attest. DeSantis even seems to be open about taking a page from Santorum's playbook, which paid off in 2012 with the Florida governor talking about visiting all 99 counties in Iowa.
One possible danger awaits DeSantis in Iowa. DeSantis will need to win Iowa by a decisive margin. After Cruz edged him in the caucus, Trump loudly complained that the results were fixed and rigged against him, setting the stage for his reaction after losing to Joe Biden in 2020. The results from the Iowa caucus often take weeks to certify–which hurt Santorum after his narrow win over Mitt Romney back in 2012.
DeSantis will also need to steel himself from the rush of attacks from his fellow Republicans. Trump is already taking aim at him though the jabs about "Ron DeSanctimonious" aren't exactly his best material. Now some of the other candidates, including Haley, are starting to pile on the Florida governor.
Of course, DeSantis needs to use Iowa as a slingshot to boost his standing in other early states like New Hampshire and South Carolina.
Geography is also something of a problem. Despite being the third largest state in the nation, the Sunshine State has never produced a president though Trump parachuted into Florida from New York during his presidency. Since becoming a state as John Tyler handed off to James K. Polk back in 1845, Florida has never seen one of its residents win the White House. Of course, Florida had a small population for much of its history. As part of the Democrats' Solid South after Reconstruction, Florida was also not much of a swing state though Herbert Hoover flipped the state in 1928 thanks to the Democrats nominating Al Smith, the first Catholic to win a presidential nomination.
The likes of Thomas Brown, Napoleon Bonaparte Broward, George Smathers, Claude Kirk, Reubin Askew, Connie Mack, Bob Graham and Charlie Crist either made bids to be on national tickets or received a great deal of buzz about ending up as the running mate. More recently, Trump ran over Rubio and former Gov. Jeb Bush, R-Fla., in the 2016 cycle. Trump crushed Rubio in Florida, while Bush did not even get to the Sunshine State after poor showings in Iowa, New Hampshire and South Carolina.
The fates of Cruz, Rubio, Bush and the rest of the 2016 field showcase one of the problems DeSantis faces. While some of the defeated Republican contenders from 2016 have bounced back to some extent or another–Rubio has won two reelection races for example–none of the ones Trump pummeled really bounced back. Rubio and Cruz might have been the future of the GOP in 2015 but nobody is lining up to put them in the White House in 2024 or 2028. DeSantis might only be 44, but if he loses a bloody primary to Trump, it could be harder for him to run again in 2028. With the war of words already starting between Trump and DeSantis, the Florida governor might not be a natural fit for the running mate slot–though JFK and LBJ mended fences as did Ronald Reagan and George H.W. Bush and, to a lesser extent, Biden and Kamala Harris. Of course, both Trump and DeSantis residents of the Sunshine State, which poses a problem though George W. Bush and Dick Cheney showed how that obstacle could be avoided back in 2020.
DeSantis faces some challenges to be sure. But he won big in November even as Republicans underperformed across the country. Compared to Biden and Trump, DeSantis is a fresh face and he is considerably younger than either of them. Those are no bad things with an electorate tired of the current crop of leaders and thinking the nation is on the wrong track. While his record on the culture war garners more attention, DeSantis' support of increased pay for teachers and more funds for the environment will appeal to independents and swing voters. Of course, even overlooking the technical difficulties which hindered him on Wednesday night, DeSantis faces some major challenges to be sure and how he handles them will impact the race and the Sunshine State considerably.
Kevin Derby wrote this analysis. He can be reached at kevin.derby@floridadaily.com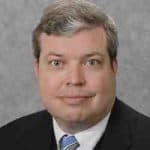 Latest posts by Kevin Derby
(see all)