Gov. Ron DeSantis proclaimed the week of May 1-7, 2021 as Florida Correctional Employees Week.
To celebrate this proclamation, the Florida Department of Corrections (FDC) proudly recognized staff for their unwavering dedication to keeping Florida communities safe.
"Since 1984, the first week of May presents us with the opportunity to shine a light on the important contribution correctional employees make to the criminal justice system and society as a whole," said FDC Sec. Mark Inch on Wednesday. "I am so very proud of the brave men and women of the Florida Department of Corrections who spend every day of the year exemplifying our core values and making Florida a safer place to live and work. Their commitment to public service in the face of adversity should be commended by all."
"National Correctional Officers Week" was first proclaimed in 1984 by President Ronald Reagan in recognition of the contributions of correctional officers across the nation. In addition to celebrating and honoring the work of correctional officers, this annual initiative also highlights the work of other correctional personnel such as probation and classification officers, educators and all those working behind the scenes within institutions and in the community.
FDC employs almost 24,000 correctional employees with the majority interacting with the inmate and offender population daily. FDC continuously operates 145 facilities statewide, including 50 correctional institutions and probation offices serving every county in Florida.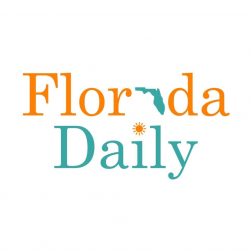 Latest posts by Florida Daily
(see all)