On Thursday, Gov. Ron DeSantis announced that Florida is getting almost $6 million to help residents of North Florida who lost their jobs due to Hurricane Michael which hit the Panhandle and the Big Bend back in October.
The Florida Department of Economic Opportunity (DEO) will administer the $5.8 million National Dislocated Worker Grant which provides "disaster relief employment in the form of temporary jobs that support clean-up and recovery efforts in a declared disaster area."
DeSantis weighed in on the funds on Thursday.
"I'm pleased to announce Florida has been awarded $5.8 million in federal funds to provide employment opportunities for the resilient men and women of Northwest Florida," said DeSantis. "The communities and businesses devastated by Hurricane Michael are home to some of the strongest and hardest working people I've ever met. We will continue to fight for Northwest Florida as they work to rebuild their communities and reemerge even stronger than before."
"Disaster relief employment includes humanitarian assistance for disaster victims and temporary jobs that may involve demolition, clean-up, repair, renovation and reconstruction of damaged structures and facilities. Individuals who qualify for disaster relief employment are people who are temporarily or permanently laid off as a result of a disaster, dislocated workers including the self-employed who have lost work due to the hurricane and individuals who have been unemployed long-term," the governor's office noted.
"Under Governor DeSantis' leadership, our agency has worked with our federal partners to secure additional funding to connect Floridians impacted by Hurricane Michael with ongoing disaster recovery employment," said Ken Lawson, the executive director of the Florida Department of Economic Opportunity. "Communities across the Florida Panhandle are still experiencing the impacts of this storm, including the need to remove debris and repair infrastructure.  This grant will allow Floridians to not only find meaningful employment, but rebuild their communities at the same time."
"Thousands of Floridians are still struggling to make ends meet after Hurricane Michael damaged and destroyed businesses across Northwest Florida six months ago," said Michelle Dennard, the CEO and president of CareerSource Florida. "We are grateful to Governor DeSantis for his dedication to ensuring the needs of our residents are met and securing additional grants to help families get back on their feet."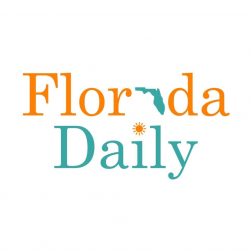 Latest posts by Florida Daily
(see all)