On Wednesday, the Florida Cabinet held a meeting at the U.S. Embassy in Jerusalem to "exchange best practices and hear from Israeli leaders on issues of mutual interest to Florida and Israel."
Gov. Ron DeSantis had been a supporter of moving the Embassy to Jerusalem during his time in Congress and on the campaign trail last year.
"I was honored to take part in this historic meeting today at the United States Embassy in Jerusalem," said DeSantis. "Today was a significant milestone in the long relationship between Florida and Israel, our strongest ally in the Middle East. I want to thank Attorney General Ashley Moody, CFO Jimmy Patronis and Commissioner Nikki Fried for joining me and assuring the people of Israel that Florida stands strong with them."
"Israel is a vital economic and military ally to our state and country," said state Attorney General Ashley Moody. "I want to thank Governor Ron DeSantis for his leadership in facilitating this business development mission and the state's ceremonial cabinet meeting."
"Joining Governor Ron DeSantis in Israel for our Cabinet meeting marked a monumental moment in Florida's history," said Chief Financial Officer Jimmy Patronis. "Our state not only values our relationship with our strong ally in the Middle East, but we also recognize their value as a vital economic partner. Israel is a true friend of Florida."
"Israel is one of the world's leading nations on technology, agriculture and research, and the Middle East's only democracy," said Agriculture Commissioner Nikki Fried. "As a woman of Jewish faith, I am proud to join my fellow Cabinet members in Israel to represent the people of Florida, to develop opportunities and innovations for our state and to strengthen the special bond between our countries."
During the meeting, DeSantis presented Israel with a resolution recognizing Jerusalem as Israel's capital the Cabinet backed earlier in the year.
"Florida is unwavering in its commitment and lasting partnership with Israel, the only democracy in the Middle East. We are proud to be highlighting this resolution during our historic business development mission, further affirming Florida and Israel's strong cultural, economic and academic ties," DeSantis said.
"It was a tremendous honor to present this historic declaration of Florida's unwavering support for Israel to U.S. Ambassador to Israel David Friedman this week in Jerusalem. As the third largest state in the nation, not only do we support President Trump's move to relocate our embassy to Jerusalem, we remain committed to supporting our ally and economic partner in the middle east. This resolution continues to send a clear message to the world: Florida proudly stands with Israel," said Patronis who introduced the resolution at the January meeting.
During their time in Israel, Florida officials built ties between colleges and universities in the Sunshine State and those in that country.
DeSantis also toured the West Bank and ripped the boycott, divestment and sanction (BDS) movement targeting Israel.
"I've made it clear since taking office that I will be the most pro-Israel Governor in the nation and that BDS is DOA in Florida," said DeSantis on Wednesday. "Today's roundtable with Israeli officials in Gush Etzion provided valuable insight into the BDS movement, its targeting of Jewish businesses and organizations and the harm that this movement also causes Palestinians. When I became governor, we took immediate action to stand against commercial discrimination of Israel by placing Airbnb on Florida's scrutinized companies list and we have since been successful in convincing Airbnb to reverse its discriminatory policy. Florida is a very pro-Israel state and the people in Israel should know that we really value our relationship."
"It is a pleasure to welcome Governor Ron DeSantis, not only to Israel, but to Judea and Gush Etzion. Here lie the roots of the great alliance between the United States and Israel, which is built first and foremost on our shared values," said Israel Minister of Public Security Gilad Erdan. "Governor DeSantis has been one of the greatest and most consistent friends of Israel and of the U.S.-Israel alliance. Governor DeSantis promised that under his leadership, Florida would be the most pro-Israel state in America and he has kept his promise. In the name of the government and people of Israel, I want thank Governor DeSantis for all that he has done."
DeSantis also spoke at the Israel-America Business Summit hosted by the Federation of Israeli Chambers of Commerce and the U.S. Embassy in Jerusalem. At the event, the Florida Chamber of Commerce, the Israel-America Chamber of Commerce and the Federation of Israeli Chambers of Commerce signed a Memorandum of Understanding (MOU) which "recognizes the strong interest of the Florida Chamber of Commerce, Israel-America Chamber of Commerce and the Federation of Israeli Chambers of Commerce have in developing a closer working relationship and joining efforts to achieve common goals with a view to growing the business and investment relationship between Israel and Florida."
"I was honored to deliver the keynote address at the Israel-America Business Summit here in Airport City," said DeSantis. "Israel and the United States, especially Florida, have a sound economic bond that we are working to strengthen even further on this historic business development mission. Whether it be increased investment between our two nations, more options for commercial flights for our residents or the exchanging of innovative technological advancements, we are always looking for ways to build on our relationship."
"Florida and Israel have a long history of strong cooperation in key economic sectors, and by signing an MOU with our Israeli Chamber partners, small businesses in Florida and Israel stand to gain stronger economic benefits through strategic trade and investment partnerships," said Mark Wilson, the president and CEO of the Florida Chamber, on Wednesday.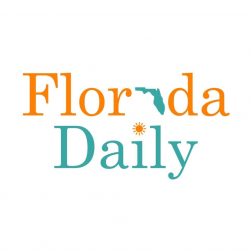 Latest posts by Florida Daily
(see all)