 At the end of last week, the Florida Housing Finance Corporation (Florida Housing) offered an update on the Coronavirus Relief Fund (CRF) that launched in August.
First announced by Gov. Ron DeSantis, the $250 million CRF Program was unveiled to assist Floridians impacted by the COVID-19 pandemic with rental and mortgage assistance. Through the Coronavirus Aid, Relief, and Economic Security Act (CARES Act), these funds are dedicated to assist tenants living in Florida Housing's multifamily and special needs developments and other affected homeowners and renters throughout Florida.
"Florida Housing has quickly mobilized to disburse $250 million to provide affordable housing and mortgage and rental assistance as we move forward with our state's economic recovery," said DeSantis. "The economic impacts of the pandemic have been very hard on families across Florida and we remain committed to ensuring that families get the help they need."
"It's great to see how quickly Florida Housing has been able to disburse these funds throughout the state to help Florida families and special needs properties," said Trey Price, the executive director of Florida Housing Finance Corporation. "During this pandemic, Florida Housing, under the leadership of Governor DeSantis, continues to remain focused on providing affordable housing solutions and keeping families safe and stably housed."
Florida Housing offered the following Coronavirus Relief Fund updates:
Strategy 1- $120 Million for Rental Assistance for Tenants in Florida Housing's Portfolio 
To date, a total of 580 affordable multifamily rental housing developments in Florida Housing's portfolio have responded to the Invitation to Participate (ITP) in the program.
Property owners and managers indicate with this funding they will be able to provide assistance to over 11,322 rental households in Florida.
Agreements have been sent out to the eligible developments. To date, 506 funding agreements have been sent for execution, and 93 developments have executed agreements in Florida Housing's portfolio.
Strategy 2- $120 Million for Rental and Mortgage Assistance for Homeowners and Renters 
Since the announcement of this program, 100 percent of all eligible local government entities have signed their funding agreements and received their portion of the initial allocation of $75 million for the purpose of providing rental, mortgage or related housing assistance for individuals and families impacted by the pandemic in Florida. Within funding guidelines, participating local governments have the ability to prioritize how the resource will be utilized in their communities.  Through September 25, $7.3 million was expended to assist 2,317 households with rental assistance, mortgage assistance and emergency repairs. An additional $6.3 million was encumbered to assist 1,619 households.
Currently, Florida Housing staff is working to fully disburse the remaining allocation of $44.8 million to all the eligible local governments that was approved in September. To date, $12.7 million of the $44.8 million has been disbursed. The remainder is anticipated to be disbursed over the next few weeks.
Strategy 3- $2 Million for Operations Assistance for Housing that Serves Persons with Special Needs or Homeless Households  
To date, 32 special needs developments (representing 2,101 units) in Florida Housing's portfolio responded to the Invitation to Participate (ITP) for the program.
Financial assistance will be provided to these developments to assist them with coronavirus related expenses including extra staffing and cleaning services and supplies that will help keep their residents with special needs healthy during the pandemic.
Agreements have been sent out to the eligible developments. To date, seventeen developments have executed agreements (representing 1,189 units) in Florida Housing's portfolio.
Impacted homeowners and renters can still apply for funding assistance through their local government housing office. The toll-free Coronavirus Relief Fund for Impacted Homeowners and Renters Information Line is available from 9 am – 7 pm for those who would like to speak directly with a representative: 1-888-362-7885.
Owners of a development currently in Florida Housing's portfolio interested in applying for this funding can call Florida Housing's toll-free Coronavirus Relief Fund Information Line for Florida Housing's Property Managers and Owners at 1-888-232-6918.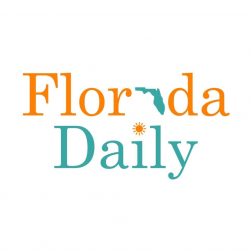 Latest posts by Florida Daily
(see all)