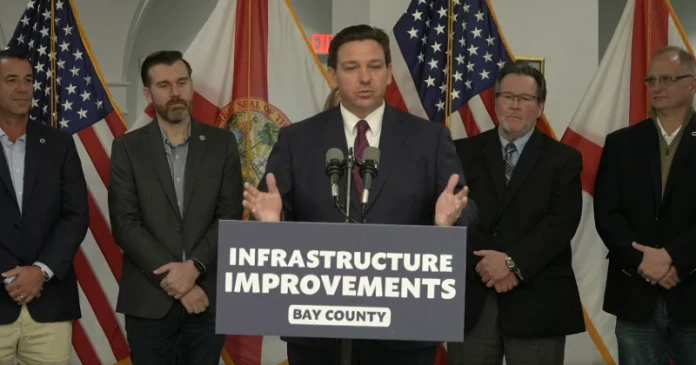 This week, Gov. Ron DeSantis said that Florida is not getting its fair share of funds from the federal infrastructure bill to repair bridges in the Sunshine State.
"Last week, the Biden administration announced it would continue to harm Florida for its success through the distribution of less than $245 million to Florida for bridge repairs out of the almost $27 billion in bridge investments that states will be receiving through the Bridge Formula Program within the Infrastructure Investment and Jobs Act (IIJA). The formula used to calculate the amount given to states penalizes Florida for doing its job and successfully maintaining the infrastructure that Floridians require to live and work every day," the governor's office noted. "Despite the claims from the federal government that the funding is based off the number of bridges in disrepair, states with a similar or fewer number of bridges in disrepair are receiving more than twice as much funding as Florida. Florida has more than 12,500 bridges statewide, and the Bridge Formula Program has identified 408 bridges that are in poor condition. Under the formula, Washington State has 416 bridges identified as in poor condition, similar to Florida's 408, but Washington State is set to receive $605.1 million from the federal government. Additionally, Connecticut has 248 bridges identified as in poor condition and is set to receive $561.4 million in funding, over twice as much as Florida is receiving with 160 fewer bridges to repair. Biden's home state of Delaware will receive $225 million, just $20 million less than Florida, for only 19 bridges to repair.
"The Biden administration's small allotment of funding to Florida is a disservice to the state and its nearly 22 million residents. Between July 2020 and July 2021, Florida added 220,890 new residents from other states, the largest net gain in the country. People are fleeing other states for the free and growing state of Florida, all of which will need access to quality infrastructure that was not available in their previous home states," the governor's office continued.
"The Biden administration continues to punish states that are succeeding," said DeSantis. "Despite obstacles created by the Biden administration, the state of Florida continues to thrive and foster an environment that draws new residents and tourists every single day. By doing so, Florida has continued to grow, and our infrastructure must be able to keep up the pace. The Biden administration though is short-changing Florida yet again."
"Florida is a national leader in transportation infrastructure, and as a result, a bold and proactive approach should be rewarded, not penalized," said Florida Transportation Sec. Kevin Thibault. "FDOT takes great pride in achieving a level of maintenance that meets and exceeds the established standards and expectations, and it is disheartening to see Florida will not benefit as much as others because we have proactively maintained our critical transportation system."
"Florida will only receive 0.92 percent of the $26.5 billion funding going to states compared to the 4.78 percent of highway funding Florida normally receives. States including Washington, Pennsylvania, New York, and New Jersey will receive more funding for bridge repairs despite Florida ranking as the third most populous state in the country, only behind California and Texas," the governor's office insisted.
The U.S. House passed a $1.2 trillion infrastructure bill backed by the Biden administration back in November. The bill passed on a 228-206 vote as 13 Republicans joined the Democratic majority while six Democrats voted against the measure. Party lines held in the Florida delegation and Democrats from the Sunshine State have praised it in recent days.
"The program represents the largest investment ever made in fixing our bridges – dedicating $244.9 million to repairing Florida's bridges over the next five years. This funding will be available to help repair an estimated 408 bridges in poor condition across Florida," noted U.S. Rep. Charlie Crist's, D-Fla., office.
"With this new, record amount of funding from the Bipartisan Infrastructure Law, we're investing in safer commutes, shorter drives, and good paying jobs for Floridians," said Crist who is running for the Democratic nomination to challenge DeSantis. "At a time when Florida families are feeling the burden of rising costs, this funding will inject millions of dollars into our state's economy. It will help supply chain issues by improving transportation channels, stocking shelves and stabilizing prices. I'm proud to have voted in support of this funding and am looking forward to this investment directly improving the lives of everyday Floridians."
"Central Florida is a rapidly-growing region, and we must modernize our transportation infrastructure to keep up," said U.S. Rep. Stephanie Murphy, D-Fla., at the end of last week. "This record-breaking funding to improve bridges in Florida will not only make our communities safer and create better-paying jobs in the region—it will also modernize our bridges to withstand the effects of climate change so we are prepared for the future. This is just the beginning of the incredible outcomes we're going to achieve with the historic, bipartisan infrastructure law, and I'm excited to see these investments improve the lives of Central Floridians."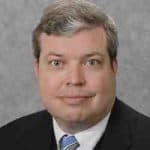 Latest posts by Kevin Derby
(see all)