On Monday, Gov. Ron DeSantis visited the Bay of Pigs Museum and Library to announce that the state of Florida will be offering the COVID-19 vaccine to veterans of the Bay of Pigs Invasion, the soldiers of Brigade 2506, as part of a new pilot announced last week to vaccinate homebound seniors, which the governor kicked off last week with the vaccination of Holocaust survivors.
In addition to the vaccinations of Brigade 2506, DeSantis announced that he has directed the Division of Emergency Management to identify an underserved neighborhood in Miami-Dade County and open a permanent vaccination site. The site will serve 200 individuals per day, seven days a week. These efforts are in addition to the state-supported sites at both the Marlins Stadium and Hard Rock Stadium, where vaccination stations have been doubled to accommodate demand.
At the event, DeSantis introduced three Bay of Pigs veterans who received their first dose of vaccine: Eli B. Cesar, who joined Brigade 2506 at 23 years old; Raul Vallejo, who joined the Brigade at 18 years old; and Rigoberto Montesinos, who joined the Brigade at age 22.
To date, over 1.4 million individuals 65 and older have been vaccinated in Florida, which is more than 73 percent of all individuals vaccinated in the state. This is the most seniors vaccinated in any state.
In addition to the state's new homebound pilot, the state of Florida continues to expand its partnership with Publix to provide the vaccine at their pharmacies and there are now 325 Publix pharmacies offering the vaccine across 23 counties. The state also continues to hold vaccination events at places of worship and, to date, 51 events have been held and more than 23,000 vaccinations have been completed.
The state of Florida has worked with county health departments to stand up 77 community vaccination sites and has supported vaccine events at 15 senior communities across the state.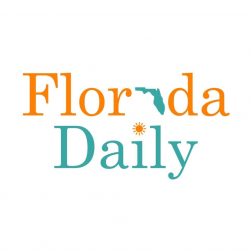 Latest posts by Florida Daily
(see all)