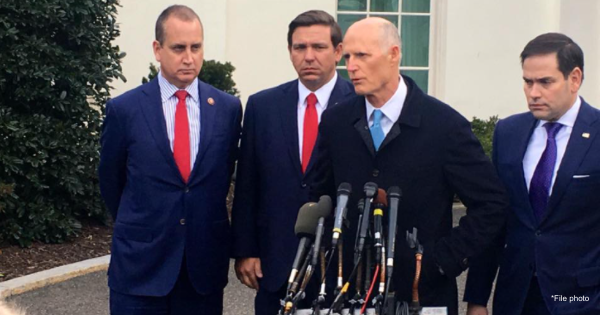 Last week, Republican officials from Florida called upon the Biden administration to keep the Revolutionary Armed Forces of Colombia (FARC) on the U.S. State Department's list of Foreign Terrorist Organizations (FTO).
Reports emerged that FARC was about to be removed from the FTO list last week after U.S. Sec. of State Antony Blinken honored the fifth anniversary of the peace accord between FARC and the government of Colombia. The Colombian government has asked the U.S. to take FARC off the FTO list.
"On behalf of the people and government of the United States, I congratulate Colombia on the fifth anniversary of the signing of the peace accord.  Colombia's 2016 peace accord ended five decades of conflict with the Revolutionary Armed Forces of Colombia (FARC) and represents the path to lasting peace.  The United States has a long history of supporting the peace accord, and we value its continuing implementation and achievements thus far," said Blinken.
"Specifically, the demobilization and reintegration of 13,000 former combatants into communities across Colombia created opportunities for peaceful participation in Colombia's political process. The work to transform Colombia's conflict-affected areas opened the door to a more economically vibrant, equal, and stable region. Colombia's commitment to include 16 seats for conflict victims on the March 2022 congressional election ballot will fulfill another peace accord priority, giving victims a voice in Colombia's democracy. I commend the Special Jurisdiction for Peace for its efforts to bring justice and reparations to conflict victims as well as the Truth Commission for convening dialogue and reconciliation opportunities to overcome patterns and practices that drove the conflict," he added.
"Comprehensive implementation of the Peace Accord remains a generational opportunity to strengthen access to security, democratic institutions, and economic opportunities for all Colombians. We commend Colombia's efforts in implementing the peace accord and look forward to continuing our close cooperation to support lasting peace," Blinken said in conclusion.
Florida's two U.S. senators weighed in last week on reports that FARC was to be taken off the FTO list.
"Colombia has endured decades of pain and suffering because of the vicious terrorist attacks spearheaded by the FARC," said U.S. Sen. Marco Rubio, R-Fla., who leads Republicans on the U.S. Senate Western Hemisphere Subcommittee. "The Biden administration's decision to remove the FARC from the Foreign Terrorist Organization list risks emboldening narco terrorists and the regimes that sponsor them throughout our region. Congress must hold hearings on this decision to examine what it means for stability in the hemisphere, as well as U.S. and Colombian security interests."
"The FARC has been attacking, threatening and inflicting terror to the people of Colombia and our hemisphere for decades. This terrorist organization backed by the Castro and Maduro regimes has constantly attempted to destabilize Colombia's democracy. It is absolutely unacceptable that the Biden administration would even consider removing FARC from the list of Foreign Terrorist Organizations with absolutely no proof they can be trusted or justification for this decision, especially during Colombia's presidential race for 2022. This move clearly shows where Biden's loyalty lies: with the far-left, socialist candidate ," said U.S. Sen. Rick Scott, R-Fla.
"The United States should be leading the international community in the fight to defend peace, freedom and democracy, and Colombia is our greatest democratic ally in Latin America and a partner in combating drug trafficking and terrorism," Scott added. "But once again, Biden chooses appeasement over the security and stability of our hemisphere, completely betraying the United States and Colombia's commitment to promoting security, prosperity, human rights and democracy across the Western Hemisphere. President Biden must take a stand and be on the right side of history by not moving forward with this terrible decision."
Gov. Ron DeSantis also weighed in on the reports.
"President Biden's decision to remove the FARC from the State Department's list of Foreign Terrorist Organizations will embolden terrorist groups throughout Latin America, empower narco-traffickers and pave the way for Castro-chavismo in Colombia," said DeSantis. "Biden's policy is an insult to members of the Colombian American community, many of whom fled that terrorist group's barbaric attacks on civilians. This is a serious mistake by the Biden administration and will hurt Floridians. With this mind, my office will ascertain what policy measures our state can take to protect our residents from a resurgent FARC and other terrorist Marxist groups.
"My administration stands squarely on the side of the millions of Floridians who want democracy, peace and freedom to endure in Colombia and against Joe Biden's Castro chavista allies," DeSantis added.
"There's no such thing as a peace deal when you negotiate with terrorists," said Lt. Gov. Jeanette Nuñez. "Removing the FARC from the U.S. list of foreign terrorist organizations not only undermines America's interests and allies in the region but appeases despots like Maduro and Diaz-Canel."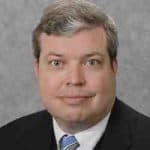 Latest posts by Kevin Derby
(see all)