This week, at a media event in Hollywood, Gov. Ron DeSantis threw his support behind "proposals to increase healthcare pricing transparency in Florida" which he insists will "empower patients, decrease costs and improve the quality of the state's healthcare system."
On Wednesday, DeSantis weighed in on healthcare.
"It is more important than ever for people to know exactly what they are paying for as healthcare costs continue to rise," said DeSantis. "These proposals will greatly increase healthcare pricing transparency and restore power to the patients."
DeSantis threw his support the "Patient Savings Act" from state Rep. Paul Renner, R-Palm Coast, and state Sen. Manny Diaz, R-Hialeah Gardens. Renner's and Diaz's proposal would allow "insurance providers to establish a patient savings program that incentivizes patients to shop for more affordable services by providing them a portion of the savings for choosing the lower-cost option."
DeSantis also called on Agency for Health Care Administration (AHCA) Sec. Mary Mayhew to focus on Florida Health Finder and Florida Health Price Finder, portals which will allow Floridians access to more information on health facility quality and prices.
The governor also ordered Department of Management Services (DMS) Sec. Jonathan Satter to promote the shared savings plan for state employees which includes a "shoppable healthcare transparency tool and a bundled services benefit that the DMS Division of State Group Insurance began offering this year."
Florida Democratic Party Chairwoman Terrie Rizzo weighed in on DeSantis' proposals.
"If Ron DeSantis really cared about expanding access to affordable health care he would back Medicaid expansion. Instead he's proposed another band-aid to fix Florida's broken health care system that will do little for the hundreds of thousands of Floridians without access to care. This plan is simply too little, too late — and will do nothing to help Floridians who lack the care they need," Rizzo said.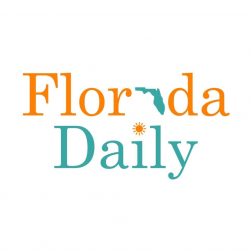 Latest posts by Florida Daily
(see all)