Five Florida Republicans in the U.S. House–including the GOP's gubernatorial candidate in the Sunshine State–were honored with high marks for backing immigration reform.
This week, NumbersUSA released its Immigration-Reduction Grade Cards with four Republicans in the U.S. House–Ron DeSantis, Matt Gaetz, Bill Posey and Dan Webster–getting "A+" grades while another–Ted Yoho–earned an "A-" grade. DeSantis resigned his seat in September to focus on his gubernatorial campaign.
"The Grade Cards evaluate each member based on all committee and floor votes and co-sponsorships since 1990 that are on their record and that have or would have affected the numerical level of legal and illegal immigration," the group noted. "NumbersUSA grants the 'True Reformer' label only to those who have committed themselves to all of the immigration issues listed on our Grade Cards.  These Grade Cards can be very helpful tools leading into elections."
NumbersUSA offered some insight on how the five Florida Republicans earned high marks.
"All of their actions in Congress supported immigration policies that protect American worker and local communities," the group noted. "They supported: true immigration reform in the national interest that protects the economic security, physical security and quality of life of American citizens and legal immigrants already here; less annual legal and illegal immigration; fewer foreign workers to compete for jobs and wages with American workers (particularly the most vulnerable and those outside the labor force); less immigration-forced population growth and the pressure it places on local infrastructure, congestion, taxes and the destruction of surrounding farmland and natural habitat."
NumbersUSA President Roy Beck tipped his cap to the five Florida Republicans.
"I salute these representatives for their leadership in trying to ensure that we have wise and careful immigration policies that do not impede those goals of economic fairness, conservation, and a high quality of life for individuals and communities," Beck said.
Florida Republicans U.S. Sen. Marco Rubio and U.S. Rep. Vern Buchanan earned "B+" grades from the group while freshman Florida Republican U.S. Rep. Francis Rooney scored a "B" grade. Six Florida Republicans in the U.S. House–Gus Bilirakis, Neal Dunn, Brian Mast, Tom Rooney, Dennis Ross and John Rutherford–earned "B-" grades.
U.S. Sen. Bill Nelson, D-Fla., and every Florida Democrat in the House earned "F-" grades from NumbersUSA. So did three South Florida Republicans in the House: Carlos Curbelo, Mario Diaz-Balart and Ileana Ros-Lehtinen.
Kevin Derby can be reached at Kevin.Derby@floridadaily.com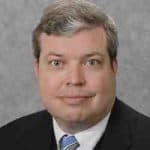 Latest posts by Kevin Derby
(see all)