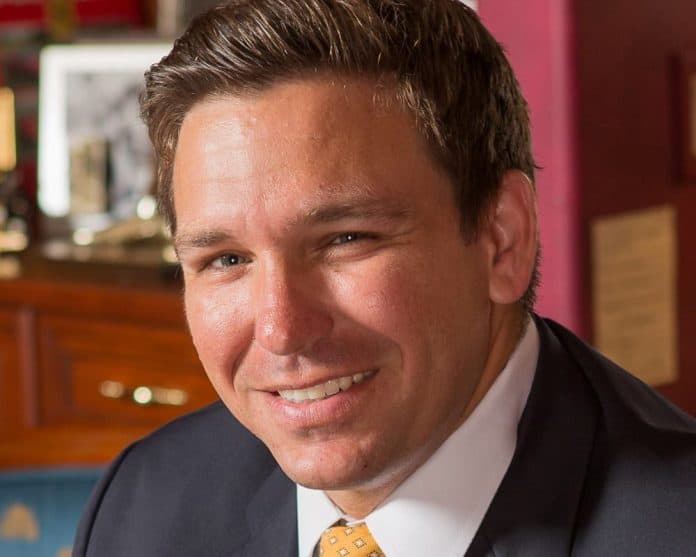 A report from the conservative legislative advocacy group American Legislative Exchange Council (ALEC) offered Florida Gov. Ron DeSantis high marks for his first two years in office.
ALEC rated DeSantis with five stars in its first-ever set of rankings for governors.
The rankings are an effort by ALEC to show how policies, not political parties influence people. Some of the Democrats and Republicans leading states did well, while other governors of both parties did poorly in the survey.
"We are trying to see how state governors and their Legislatures do when it comes to state policies," ALEC Economist Arthur Laffler told Florida Daily. He said he wanted to give governors a quantitative measure for their work, almost like school grades.
The survey looks at fiscal matters, including taxes. Laffler himself moved from California to Tennessee in a move he said was all about taxes.
"Work for me is a lot more fun with lower taxes," said Laffler, adding he hasn't looked back since moving to the Volunteer State.
ALEC also looked at unions and their effect on government workforces. Donna Arduin, who served as budget director under former Gov. Jeb Bush, explained how unions can have a massive effect on the services that government provides.
"It not only increases the amount spent because of collective bargaining but more importantly changes the nature of the incentives of those policies, specifically away from 'how is our service' for the citizens of the state to focusing more on the benefits to the union member," she said.
Arduin worked with former Gov. Rick Scott as well. Florida Daily asked her if people were moving to Florida in such large numbers from states like New York and New Jersey because of the weather, or because of the fiscal policies in Florida.
"Florida is the classic test case of putting the right fiscal policies in place," Arduin told Florida Daily, adding it was more than just a lack of income taxes that attracted people to the Sunshine State. According to the study, other factors helping Florida grow include school choice policies, right to work laws and welfare reform policies. California and Puerto Rico also have great weather but they did not rank in the top three for growth over the past 50 years like Florida has. The Sunshine State trails only Arizona and Nevada on that metric.
In getting all five stars and being ranked sixth among the governors, DeSantis was lauded by ALEC for "business tax and property tax cuts…spending, education, welfare, debt, and union policies."
"Low levels of spending per Gross State Product (GSP), combined with the governor's budget vetoes will help offset the significant fiscal shock Florida is experiencing after the economic disruption caused by pandemic responses," ALEC noted.
COVID-19 and the response to the pandemic was a major factor in ALEC's rankings of the governors.
"When times are good, especially in the states that are performing. We expect those governors to not spend every dollar that comes in, but to prepare for any kind of rainy day, and/or put money back into the private sector," Arduin told Florida Daily, adding that DeSantis did just that in his first Florida budget.
Other factors included how quickly states were able to reopen their economies and how they protected the most vulnerable citizens. Here ALEC pointed out the difference between DeSantis, who got high marks, and the low marks given to Gov. Andrew Cuomo, D0NY,  for failing to protect residents in nursing homes and assisted living.
Expect ALEC to oppose most efforts for another round of stimulus payments.
"We believe that is inappropriate and unfair for the federal government to give a large bailout to the states that are in deep fiscal holes because they have acted so recklessly," former White House Advisor Stephen Moore advised. ALEC wants to see targeted relief and does not want federal money to shore up pensions in states with higher spending.
Reach Mike Synan at mike.synan@floridadaily.com.
Latest posts by MIKE SYNAN
(see all)