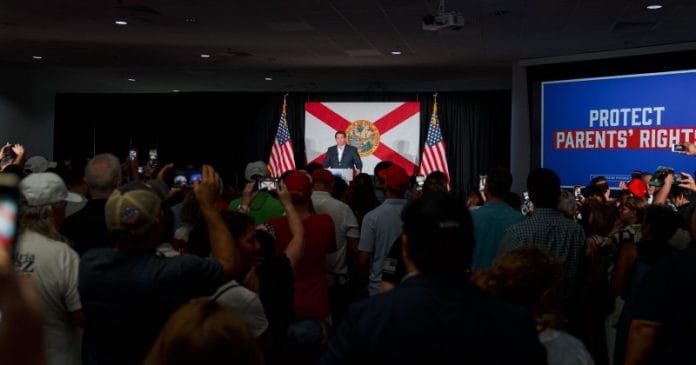 Over the weekend, Gov. Ron DeSantis took to the stump in Miami-Dade, Sarasota, Volusia, and Duval Counties to back 30 school board candidates across the state.
The governor continued to push his "DeSantis Education Agenda: Putting Students First, Protecting Parents' Rights." which his team defined as a "a statewide blueprint for school board candidates and members who are committed to advancing Governor DeSantis's agenda at the local school board level." All 30 candidates that DeSantis showcased this weekend are backing his plan.
DeSantis urged Floridians to back these candidates when they hit the polls on Tuesday as part of the primary election.
"Florida has led with purpose and conviction that our school system is about education, not indoctrination. Our education agenda is focused on protecting parental rights, curriculum transparency, and keeping classrooms free of woke ideology. Across our state, Floridians are ready for local school boards who promote education, not indoctrination. It was great to be in these counties to share our bold agenda for education ahead of the important election on August 23," DeSantis said.
DeSantis highlighted his support of the following candidates:
Al Hernandez – Pasco County
Armor Persons – Lee County
Chad Choate – Manatee County
Christy Chong – Flagler County
Cindy Spray – Manatee County
Colonel Richard Tatem – Manatee County
Darren Horan – Monroe County
Erin Skipper – Clay County
Jacqueline Rosario – Indian River County
Jaime Haynes – Volusia County
Jennifer Russell – Martin County
Jill Woolbright – Flagler County
Robyn Marinelli – Sarasota County
Sam Fisher – Lee County
Stephanie Busin – Hendry County
Phil Leary – Putnam County
Mildred Russell – Alachua County
Megan Wright – Brevard County
April Carney – Duval County
Charlotte Joyce – Duval County
Aly Legge – Hillsborough County
Roberto Alonso – Miami-Dade County
Monica Colucci – Miami-Dade County
Bridget Ziegler – Sarasota County
Timothy Enos – Sarasota County
Fred Lowry – Volusia County
Alexandria Suarez – Monroe County
Stacy Hahn – Hillsborough County
Patricia Rendon – Hillsborough County
Rick Nolte – Polk County
Opponents of the governor, including members of Florida's chapter of the National Organization of Women (NOW), led protests, including some held by students, who insisted "DeSantis is a threat to freedom," accusing the governor of backing "bans on books and what teachers can teach, bans on bodies and religious freedoms, and bans on workplace trainings."
"These brave students sent an important a message to DeSantis," said Kat Duesterhaus, a board member of Florida's chapter of NOW. "Students want the freedom to learn, love and live. They won't be silent in protesting DeSantis' hate or his attacks on freedom."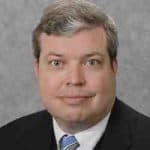 Latest posts by Kevin Derby
(see all)