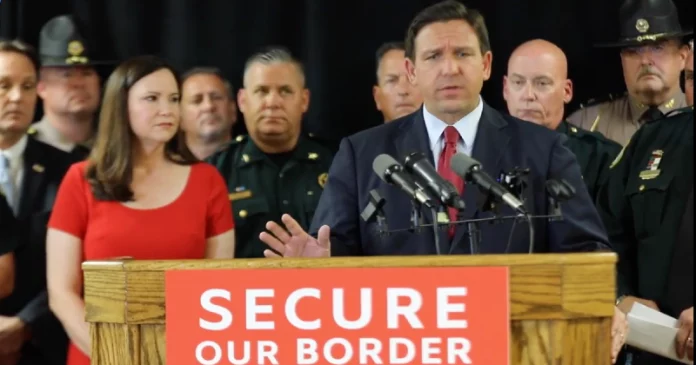 This week, Gov. Ron DeSantis called out the Biden administration for ending Title 42, insisting that terminating the policy will lead to "another mass influx of illegal immigrants at the southern border" since "Title 42 has been in place since March 2020 and allows border agents to quickly expel migrants attempting to enter the United States."
DeSantis, who is running for another term this year and is garnering buzz as a potential presidential candidate in 2024, weighed in on the matter at the start of the week.
"Joe Biden's reckless border policies have allowed more than 2 million foreigners to enter our country illegally via the southern border," said DeSantis. "Revoking Title 42 authority will supercharge the already skyrocketing flow of illegal aliens, increasing drug, human, and sex trafficking. Biden is failing miserably to faithfully execute the law and is violating his oath of office."
"According to reports, Biden administration officials are anticipating a mass migration event once Title 42 officially ends on May 23. The Department of Homeland Security estimates 25,000 migrants are already waiting in shelters just south of the border for Title 42 to end. An internal email sent to senior ICE officials in recent days warned that authorities are bracing for a 'mass migration event,'" the governor's office noted.
Democrats in the Florida congressional delegation, including U.S. Rep. Sheila Cherfilus-McCormick, D-Fla., praised the decision to end Title 42.
"I am pleased to announce that the Biden administration has officially rescinded Title 42. This Trump-era policy was a clear violation of U.S. asylum law and U.S. treaty obligations. Unfortunately, U.S. immigration officials have carried out over 1.7 million expulsions of migrants under Title 42 in the past two years," said Cherfilus-McCormick. "The next phase of our advocacy consists of five areas of priority: 1. Urge the Department of Homeland Security to allow migrants to lawfully engage in a credible fear interview to determine if there is a fear to return to their country of origin. 2. Urge the administration to enforce provisions in the Immigration Naturalization Act (INA) to provide Humanitarian Parole to migrants from Guatemala, Honduras, El Salvador, Mexico, Nicaragua, Haiti, and other countries at the U.S.-Mexico border. 3. Urge the Department of Homeland Security to invite families to apply for the Haitian Family Reunification Parole Program. 4. Immediately suspend expulsion and repatriation flights to the Republic of Haiti due to the ongoing violence in the country. 5. Treat all migrants with dignity and in accordance with the rule of law at our borders and in detention centers across the U.S. It is my hope that our nation never witnesses what the world saw in Del Rio, Texas, – the whipping of Haitian asylum seekers.
"Many of these migrants are fleeing violence and persecution in their home countries and are merely seeking refuge. It is imperative that we commit to building our asylum system in a manner that does not disproportionately impact any demographics," she continued. "I welcome the administration's recent decision to allow up to 100,000 Ukrainian Refugees into our nation. And must continue to apply the same privileges to other migrants who are fleeing similar circumstances. It is vital that we live up to the ideals of this nation by treating all migrants with dignity and in accordance with the rule of law."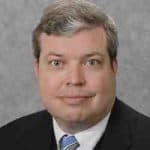 Latest posts by Kevin Derby
(see all)