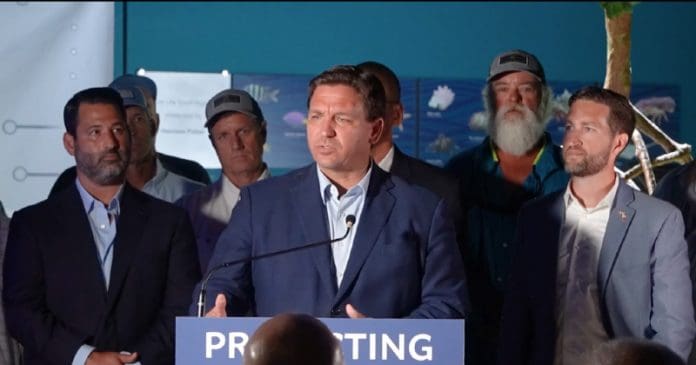 In West Palm Beach this week, Gov. Ron DeSantis highlighted more than $500 million for environmental resiliency included in the almost $110 billion budget he signed for the 2022-2023 fiscal year.
This investment includes more than $270 million to fully fund all three years of the state's first ever Statewide Flooding Resilience Plan and an additional $180 million for the state's next plan which will be submitted later this year. The budget also includes up to $40 million for Resilient Florida Planning Grants to help communities develop and update comprehensive vulnerability assessments.
"Florida has become one of the most proactive states in the nation in addressing environmental resiliency of our communities," said DeSantis. "Following historic funding last year, the Freedom First Budget keeps this momentum going by continuing to take strong steps to ensure state and local communities are prepared to deal with the impacts of storm surge, hurricanes, and flooding."
With the current budget investment, since 2019, more than $1.1 billion has been directed to enhancing the resilience of natural and built infrastructure across Florida. This includes:
• Awarding over $404 million for 113 environmental resilience projects across the state, which will help prepare coastal and inland communities for the adverse impacts of flooding and storm surge.
• Announcing the first ever Statewide Flooding and Sea Level Rise Resilience Plan, which includes funding proposals for 76 infrastructure projects across the state totaling over $270 million over a three-year period.
• Awarding nearly $20 million for 98 projects across the state to develop or update comprehensive vulnerability assessments in inland and coastal communities.
• Building on the success of the prior three years' investments, the Fiscal Year 2022-23 budget includes more than $500 million dedicated to increasing the resilience of Florida's communities.
"Florida's unique natural resources demand a collaborative, balanced approach. Our resources support a diverse suite of needs and uses, and addressing those needs while ensuring conservation for future generations through policy and projects is critical," said DEP Sec. Shawn Hamilton. "As a result of the leadership of Governor DeSantis and the Florida Legislature, we are better situated to tackle this mission today than ever in our state's history."
"Through Governor DeSantis' leadership, the state of Florida has become a national leader in resilience action," said state Chief Resilience Officer Dr. Wes Brooks. "By implementing a comprehensive, evidence-driven framework for identifying and advancing community-championed adaptation projects, Floridians can have confidence that the unprecedented resources supporting a Resilient Florida will deliver quality of life benefits for years to come."
"Governor Ron DeSantis made a promise on his second day in office to do more for Florida's environment and resiliency," said Scott Wagner, the vice chairman of the South Florida Water Management District. "Thanks to the governor's leadership, Florida is making important investments to improve our massive flood control infrastructure that supports our way of life in South Florida along with doing more than ever before for America's Everglades. The Governor has kept his promise to the people of Florida with record funding and the veto of Senate Bill 2508, and the South Florida Water Management District will continue our efforts to expedite restoration and infrastructure projects."
DeSantis also announced that the application portal for many of the environmental grant programs is open. Portals to apply for the Wastewater Grant Program, Innovative Technologies, and Water Quality Improvements for Biscayne Bay and Springs Coast Watersheds are now open and can be found here. Portals to apply for additional programs, including the Resilient Florida Program, will be open soon.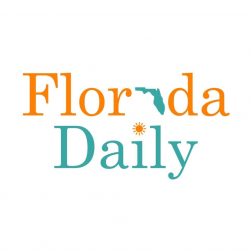 Latest posts by Florida Daily
(see all)