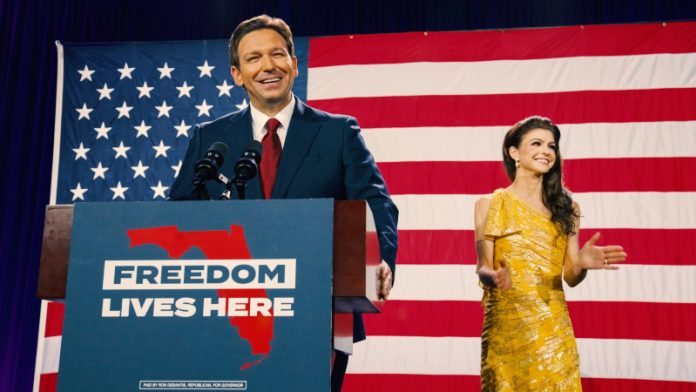 Mason Dixon released a poll on Tuesday showing Gov. Ron DeSantis in excellent shape in the Sunshine State.
DeSantis is approved by 59 percent of Florida voters while 39 percent disapprove of him and 2 are unsure. That's an improvement from September–the last Mason Dixon poll of the subject–which found DeSantis approved by 55 percent and disapproved by 42 percent.
More than half of those surveyed–53 percent–see DeSantis as favorable while 36 percent view him unfavorably, 9 percent are neutral on him and 2 percent have no idea who he is. According to the poll, DeSantis has nailed down the GOP base in Florida with 87 percent of Republicans across the state seeing him favorably while 7 percent see him unfavorably and 6 percent are neutral.
With DeSantis a potential candidate for the Republican presidential nomination next year, he leads the GOP field in Florida with 44 percent followed by former President Donald Trump at 9 percent, former UN Amb. Nikki Haley at 3 percent, 2 percent backing other candidates and 12 percent undecided.
Trump is seen as favorable by 39 percent of all voters in Florida while 50 percent see him as unfavorable and 11 percent are neutral on him. Florida Republicans are higher on Trump with 71 percent seeing him as favorable while 19 percent view him in an unfavorable light and 11 percent are neutral on him.
Only 35 percent of those surveyed approve of President Joe Biden while 60 percent disapprove of him and 5 percent are neutral. Biden is seen as favorably by 33 percent and unfavorable by 54 percent while 13 percent are neutral on him.
The poll of 625 registered Florida voters was taken from March 27 through March 30 and had a margin of error of +/- 4 percent.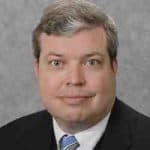 Latest posts by Kevin Derby
(see all)