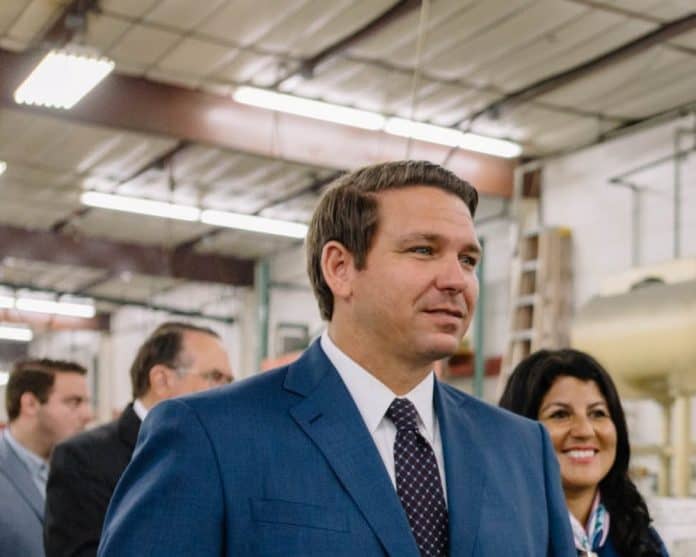 Three months into his tenure in Tallahassee, Gov. Ron DeSantis remains in excellent shape with Florida voters–which could spell good news for President Donald Trump in 2020.
Florida Atlantic University's (FAU) Business and Economics Polling Initiative (BEPI) released a poll on Thursday showing 54 percent of voters in the Sunshine State approve of DeSantis, up 6 percent from an FAU poll in February, while only 19 percent disapprove of him while 27 percent are not sure.
DeSantis is doing well with voters of all political affiliations. Republicans are firmly behind the governor with 72 percent of them approving DeSantis while only 11 percent disapprove of him. DeSantis also does well with independents as 51 percent approve of him and 12 percent disapprove of him. Even with Democrats, DeSantis is above water with 37 percent of them approving of him while 31 percent disapprove of him.
Trump is treading water in the Sunshine State with 45 percent disapproving of him while 44 percent of Florida voters approve of him, up 3 percent from the FAU poll taken last month.
Kevin Wagner, a professor of political science at FAU and a BEPI research fellow, said the governor is well positioned to help his ally Trump in next year's presidential election.
"Florida looks once again to be a key swing state in the upcoming elections," Wagner said on Thursday. "Opinions on the performance of the president are sharply divided, but Republicans may be lifted by the continuing strong support shown for Gov. DeSantis."
Voters like much of the governor's agenda in Tallahassee with 75 percent of those surveyed backing his proposal to import drugs from Canada to lower costs with only 12 percent opposed to it.
"The support is overwhelming among Floridians to import prescription drugs from Canada in an effort to lower prescription costs," said Monica Escaleras, the director of the BEPI. "It's one of many popular proposals from Gov. DeSantis that has his honeymoon continuing in Florida."
A strong majority of voters–63 percent–back DeSantis' call to create a task force to cut toxic algae while only 16 percent are against it. DeSantis' proposal to expand school choice has the support of 52 percent of those surveyed while 29 percent are against it. Just under half of Floridians–49 percent–support a proposal to ban fracking while 31 percent oppose a ban.
Asked about banning sanctuary cities, 46 percent of Floridians favor the idea while around a third–34 percent–are against a ban. Half of those surveyed–50 percent–oppose allowing teachers to carry firearms on school property while 38 percent support the idea.
The poll of 500 registered voters in Florida was taken from March 22 through March 24 and had a margin of error of +/- 4.3 percent.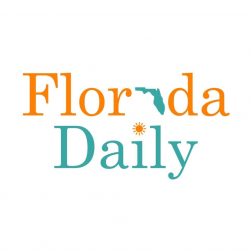 Latest posts by Florida Daily
(see all)