The Florida Chamber of Commerce released a poll on Tuesday which shows Gov. Ron DeSantis gets high marks from voters in the Sunshine State as they continue to think things are headed in the right direction.
More than two-thirds of those surveyed–68 percent–approve of DeSantis who just started his second year in Tallahassee. Only 18 percent of those surveyed disapprove of him while 14 percent are not sure.
A solid majority of Florida voters–63 percent–think that the state is headed in the right direction.  Around a quarter of voters–24 percent–think Florida is headed on the wrong track.
"Floridians are confident in Governor DeSantis and, while they're concerned about healthcare costs and workforce quality, support his efforts to help keep Florida moving in the right direction and champion solutions," said Mark Wilson, the president and CEO of the Florida Chamber.
Asked what issues the Legislature, which kicked off its regular session last week, should address, 18 percent say healthcare costs, 12 percent say jobs and the economy, 9 percent point to the environment, another 9 percent said the Legislature should focus on education and 6 percent say immigration.
The poll of 608 likely voters in Florida was taken from Jan. 3 through Jan. 12 and had a margin of error of +/- 4 percent.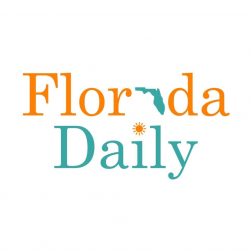 Latest posts by Florida Daily
(see all)