Almost 14 months after he took office in Tallahassee, Gov. Ron DeSantis is in excellent shape with Florida voters.
The University of North Florida's (UNF) Public Opinion Research Lab (PORL) released a poll of registered voters in the Sunshine State which shows DeSantis is very well regarded. Almost two-thirds of those surveyed–64 percent–approve of DeSantis while less than a quarter of them–21 percent–disapprove of him.
DeSantis has nailed down the Republican base with 85 percent of Florida Republicans approving of him. Voters outside the major parties also back DeSantis with 65 percent of them approving of the governor while only 22 percent disapprove of him. DeSantis is also in good shape with Florida Democrats as 46 percent of them approve of him and 35 percent of them disapprove of him.
Michael Binder, the director of the Public Opinion Research Lab, weighed in on the poll on Friday.
"Similar to previous polls that we have conducted, the governor's job approval ratings are quite high," said Binder. "The governor's focus on issues that draw support from both parties, such as increased teacher pay and the environment, has garnered support from Democrats and independents, while not alienated his Republican base."
The poll also looked at state Agriculture Commissioner Nikki Fried, the only Democrat holding statewide office in Florida. Most voters–55 percent–do not know how she is doing while 36 percent of those surveyed approve of her and 9 percent disapprove of her.
Fried's numbers are surprisingly consistent across party lines. A majority of all voters–55 percent of Democrats, 56 percent of Republicans and 54 percent of voters outside the major parties–don't know enough about her to have an opinion. More than a third of voters across all party lines–35 percent of Democrats, 36 percent of Republicans and 38 percent of voters outside the major parties–approve of Fried. Only a small minority of voters–11 percent of Democrats, 7 percent of Republicans and 9 percent of other voters–disapprove of her.
The poll of 725 registered voters in Florida was taken from Feb. 10 through Feb. 18 and had a margin of error of +/- 3.6 percent.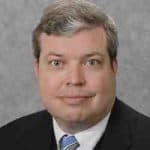 Latest posts by Kevin Derby
(see all)