On Tuesday, Gov. Ron DeSantis announced $5 million in awards is available to six counties in Northwest Florida as that area continues to recover from Hurricane Michael which hit last October.
DeSantis said the funds, which are through the Rural Infrastructure Grant Fund, are available to local governments in Calhoun, Gadsden, Holmes, Jackson, Liberty and Washington Counties. The local governments have until November 22 to apply for infrastructure project funding.
"Nearly one year ago, Hurricane Michael tore through Northwest Florida," said DeSantis. "This $5 million in awards will go a long way for these heavily impacted counties, and I applaud the Florida Legislature for their efforts and understanding of the needs of this area. We are dedicated to these rural communities and we will continue to help them rebuild stronger than before."
"Governor DeSantis and the Florida Legislature continue to champion programs that help Florida's rural communities attract businesses, support a highly-trained workforce and generate sustainable economic growth," said Ken Lawson, the executive director of the Florida Department of Economic Opportunity. "This $5 million Rural Infrastructure Grant Fund, appropriated specifically for this six-county region impacted by Hurricane Michael, will help these communities begin tackling their critical infrastructure needs."
"The Rural Infrastructure Fund, administered by DEO, provides funding to local governments for infrastructure projects in rural communities to encourage job creation and business investment, and to strengthen and diversify rural economies," the governor's office noted.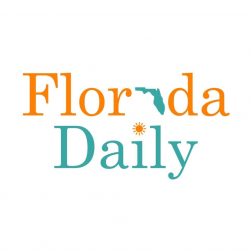 Latest posts by Florida Daily
(see all)