 On Thursday, Gov. Ron DeSantis was joined by Florida Department of Environmental Protection (DEP) Sec. Noah Valenstein, Florida Fish and Wildlife Conservation Commission (FWC) Executive Director Eric Sutton and other partners to kickoff "100 Yards of Hope" and announce a new initiative to promote awareness and protection of Florida's Coral Reef ecosystem.
The governor's office offered some details on the project which honors the 100th anniversary of the National Football League (NFL). The NFL's Super Bowl LIV will be held in South Florida on Sunday.
"100 Yards of Hope is a coral reef restoration project in conjunction with Force Blue to plant 100 yards of coral while also honoring the NFL's 100th season and America's military veterans. Force Blue is the only non-profit organization in the world that retrains and redeploys former Special Operations veterans to assist in marine conservation efforts," the governor's office noted.
"Florida is proud to be the only state in the continental U.S. with a nearshore coral reef," said DeSantis. "That is why today I am excited to help kickoff of  '100 Yards of Hope,' a coral restoration project by the veterans of Force Blue, and announce a new initiative to promote awareness and protection of Florida's Coral Reef ecosystem. By protecting and restoring Florida's coral reef, we are protecting a state treasure. Florida is not Florida without its coral reefs."
"Florida's Coral Reef is not only beloved by Floridians and millions worldwide, it's also critical for our state's coastal resilience," said Valenstein. "Our goal with this campaign is to show Floridians how important this reef system is to protect our coastal communities from extreme weather, shoreline erosion, and coastal flooding. We are eager to showcase the critical ongoing efforts to protect this one-of-a-kind Florida treasure."
"The Florida Reef Tract is a one-of-a-kind ecosystem that is critical to both our fisheries and economy," said Sutton. "Conserving and restoring this ecosystem can be accomplished, but it depends on strong partnerships and innovative ideas like what is seen here today."
"We are committed to rescuing irreplaceable corals and restoring Florida's Coral Reef," said Fish and Wildlife Foundation of Florida President and CEO Andrew Walker. "It will take many years to restore the reef-building corals, but the effort being made gives us great hope that the reef will remain a vital part of the state for generations to come. This partnership is a key step in saving the reefs."
"Frost Science is honored to be a part of this incredibly important campaign," said President and CEO of Frost Science Frank Steslow. "We are actively involved in coral reef restoration and are committed to doing everything we can to help protect and restore Florida's Coral Reef. Through science based education and communication we inspire and connect visitors and the community to the coral reef ecosystem."
"Florida's coral reefs are facing a real threat of functional extinction that requires a strategic response bigger than any one institution or agency, and the energetic support of every resident and visitor to our state," said Mote President and CEO Dr. Michael P. Crosby. "Mote applauds the leadership of Governor DeSantis, DEP Secretary Valenstein and FWC Director Sutton in building a partnership of diverse organizations to both enhance public awareness and provide science-based responses to restore the sustainable vitality of the Florida coral reef tract.  We are pleased to be part of this collaborative partnership utilizing collective, cohesive voices will help explain real-time issues facing our coral reef tract with actionable ways to make a real difference for one of our nation's treasures."
"Florida's Coral Reef is the only barrier reef system in the continental United States and innovative partnerships like this are extremely important for developing and implementing cutting edge conservation efforts to restore it," said Debborah Luke, Ph.D., the senior VP of Conservation of the Florida Aquarium. "The Florida Aquarium is proud to be a part of this collaboration and was able, for the first time ever, induce spawning of Atlantic coral in a laboratory setting this past August. This technique will help us maximize the genetic diversity of coral to foster its health and resilience once the offspring are placed back in into the reef system. By working together, we can protect Florida's Coral Reef, one of the most valuable ecosystems on Earth, for current and future generations."
"Force Blue is proud to serve the state in its efforts to bring attention to the vitally important, critically threatened Florida Coral Reef," said Jim Ritterhoff, the executive director of Force Blue. "This truly is everybody's fight."
"Our coral reefs provide critical habitat for marine life, a resilient buffer for our populated coast, and economic benefits tied to recreation and tourism," said Bonefish and Tarpon Trust President and CEO Jim McDuffie. "They're also facing unprecedented threats. We support the aims of this important campaign and thank Governor DeSantis and Florida DEP for their leadership."
"Our collective actions to restore America's Everglades are the best antidote to the currents threats our Coral Reefs are experiencing," said Pedro Ramos, the superintendent of Everglades and Dry Tortugas National Parks. "Ensuring coastal areas are supplied with the right amount and quality of fresh water will make our estuaries and coral reefs more resilient to withstand current and future threats,"
"Florida's Coral Reef is an iconic and incredibly biodiverse treasure which provides opportunities for recreation, a first line of defense against coastal flooding along our shoreline, and supports our economy," said Temperince Morgan, the executive director of the Nature Conservancy in Florida. "We're excited to support DEP's campaign to share Florida's Coral Reef with the world and to encourage action to conserve it, as we continue efforts to protect and restore the reef with our partners. We are all connected to the reef, whether we're on the water, at the beach, or miles from the coast."
"Florida's reefs are under severe threat from a variety of global and local impacts and insults," said Dr. Dick Dodge, the dean of Nova Southeastern Halmos College of Natural Sciences and Oceanography. "Most especially important is the recent coral disease epidemic which has ravished the entire Florida ecosystem and has spread to the Caribbean. DEP, in partnership with academic institutions, NGOs, and governmental agencies is vigorously addressing this issue with wide ranging antibiotic applications, dedicated research, and scientific assessment. I applaud the serious efforts being undertaken to restore and make resilient Florida's precious coral reefs to preserve and conserve our environmental heritage and economic engine."
"Florida is one of NOAA's strongest partners across the nation," said Dana Wusinich-Mendez, the Florida Management Liaison of the NOAA Coral Reef Conservation Program. "The environmental leadership found in the Sunshine State has continued to support our combined efforts to conserve our coral reef resources for today's coastal communities and generations to come."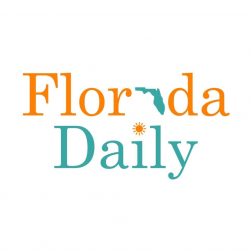 Latest posts by Florida Daily
(see all)