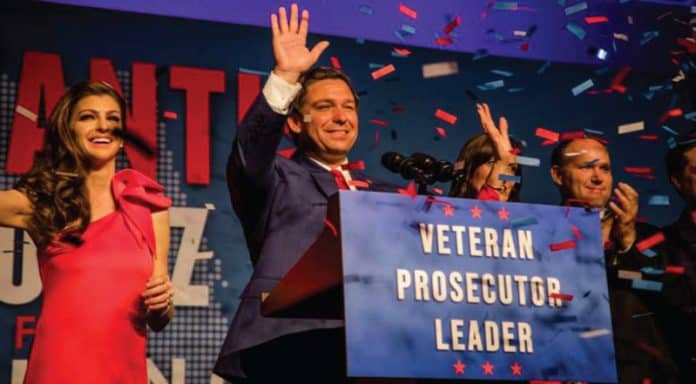 Insisting that he has a record of "three years of protecting Floridians' freedoms, growing the state's economy, empowering parents to be in charge of their children's education, preserving the state's environment, and keeping communities safe," on Monday, exactly a year before Election Day, Gov. Ron DeSantis filed to run for a second term.
"When I became governor, I pledged to foster economic opportunity, support K-12 education, usher in a new era for Florida's Everglades and water resources, ensure the integrity of our elections and stand for public safety and the rule of law," said DeSantis. "I have delivered on all fronts: Florida's economy is strong, we've boosted teacher pay, made historic investments in Everglades restoration and water quality, signed strong election integrity legislation, provided unparalleled support for law enforcement and appointed strong constitutionalists to our state courts.
"I also protected individual Floridians and small businesses by keeping Florida open and stood up for students and parents by ensuring schools provided in-person instruction and by championing the rights of parents," the governor added. "We've also taken on Big Tech censorship, banned sanctuary cities, ensured that municipalities cannot defund law enforcement and stood up to the Biden regime.
"And I've only just begun to fight," DeSantis said in conclusion.
As DeSantis starts off his bid for a second term, at the national level, there are reports that the Democratic Governors Association could stay out of Florida in 2022.
In the meantime, U.S. Rep. Charlie Crist, D-Fla., state Agriculture Commissioner Nikki Fried and state Sen. Annette Taddeo, D-Miami, have lined up to run for the Democratic nomination.
All three Democrats have made bids for statewide office. Crist was the Republican U.S. Senate nominee in 1998 and won two state Cabinet offices in the 2000s before being elected governor in 2006. He ran for the U.S. Senate without party affiliation in 2010 before joining the Democrats in 2012 and running as that party's gubernatorial candidate in 2014 when he lost to then Gov. Rick Scott. Fried was elected to her current post in 2018. Taddeo was Crist's running mate in 2014.
Democrats responded to the governor filing for a second term on Monday.
"In one year, Florida will vote Governor Ron DeSantis out of office," Crist insisted.
"Florida deserves leadership that works for working people – not the biggest corporations and Tallahassee insiders. Together we're building a campaign that will defeat Ron DeSantis and finally put middle-class families first," Fried insisted on Monday.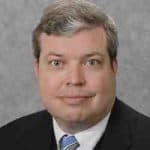 Latest posts by KEVIN DERBY
(see all)