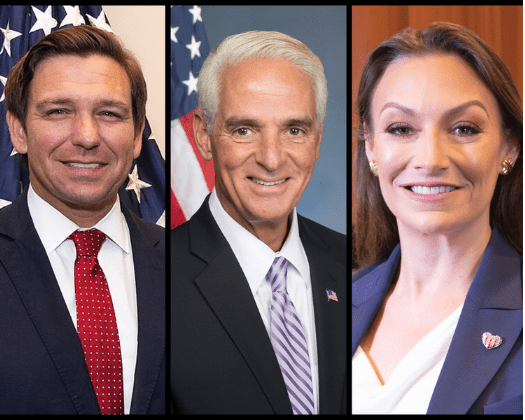 A poll from Scott Rasmussen and RMG Research, Inc. released on Wednesday shows Gov. Ron DeSantis ahead of his two main Democratic opponents in next year's gubernatorial contest.
DeSantis leads both U.S. Rep. Charlie Crist, D-Fla., and state Agriculture Commissioner Nikki Fried 41 percent to 38 percent among all registered voters.
But among what the poll termed the most motivated voters, DeSantis did better, leading Crist 49 percent to 42 percent and ahead of Fried 49 percent to 40 percent.
DeSantis is above water in the poll with 49 percent of registered voters approving of him while 44 percent disapprove. A majority of the most motivated voters–54 percent–approve of DeSantis.
Neither Scott Rasmussen, ScottRasmussen.com, nor RMG Research, Inc. have any affiliation with Rasmussen Reports. While Scott Rasmussen founded that firm, he left more than seven years ago and has had no involvement since that time.
The survey of 1,000 Registered Voters in Florida was conducted by Scott Rasmussen using a mixed mode approach from August 21-28, 2021. Field work for the survey was conducted by RMG Research, Inc. Most respondents were contacted online or via text while 149 were contacted using automated phone polling techniques. Online respondents were selected from a list of Registered Voters and through a process of Random Digital Engagement. Certain quotas were applied, and the sample was lightly weighted by geography, gender, age, race, education, internet usage, and political party to reasonably reflect the state's population of Registered Voters. Other variables were reviewed to ensure that the final sample is representative of that population. The margin of sampling error for the full sample is +/- 3.1 percentage points.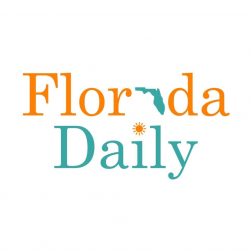 Latest posts by Florida Daily
(see all)