Riding high in the polls, Gov. Ron DeSantis marked his 100th day in office last week and looked back at his first weeks in office.
DeSantis released a web video on Thursday showcasing his efforts.
"During my Inaugural Address, I agreed with Hamilton that, 'Energy in the executive is the leading character in the definition of good government,'" said DeSantis on Thursday. "That's why I've held 100 public events during my first 100 days in office. I will continue working with the Legislature and Floridians should know I will do whatever it takes to achieve our goals. Let's fight the good fight and keep up the hard work."
State Sen. Joe Gruters, R-Sarasota,  the chairman of the Republican Party of Florida (RPOF), weighed in on DeSantis' record.
"Governor DeSantis has fulfilled a multitude of campaign promises in his first 100 days, further proving he is a governor that keeps his word and works tirelessly for all Floridians," Gruters said.
"From bold initiatives to protect the environment, advocating for all children to have access to an education system that matches the way they learn, unwavering support for our law enforcement, supporting freedom for Cuba and Venezuela, standing with Israel and against discrimination of any kind, to holding elected officials accountable and making judicial appointments who will not legislate from the bench – Governor DeSantis has blazed a trail over these last 100 days for the people of Florida.
"As we near the end of the legislative session, I cannot wait to see what is collectively accomplished by Governor DeSantis, President Galvano, Speaker Oliva and the Florida Legislature on behalf of all Floridians," Gruters added.
In the meantime, DeSantis is turning more focus to the economy. He spoke before the Gulf Power Economic Symposium in Miramar Beach and focused on his economic agenda.
"We are taking bold steps to strengthen our economy and create new opportunities for all Floridians. Florida is the most business-friendly state in the nation, and that will not change," said DeSantis. "We are seeing a migration of people, jobs and wealth away from states that tax excessively, regulate unreasonably and spend profligately. They are going to states which tax lightly, regulate reasonably and spend conservatively and Florida will stay in the latter category as long as I'm governor."
In the meantime, the Department of Economic Opportunity announced on Friday that the state unemployment rate was 3.5 percent in March, the same as it was in February but below the national unemployment rate of 3.8 percent. When then Gov. Rick Scott left office at the start of the year, the unemployment rate in Florida stood at 3.3 percent.
"Florida's economy continues to thrive, but we will not rest," said DeSantis on Friday. "Our state is focused on creating a resilient business-friendly environment, with low taxes, decreased regulation and support for career and technical education to provide opportunities for all Floridians to succeed."
Kevin Derby can be reached at Kevin.Derby@floridadaily.com.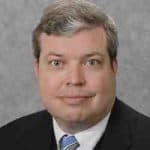 Latest posts by Kevin Derby
(see all)