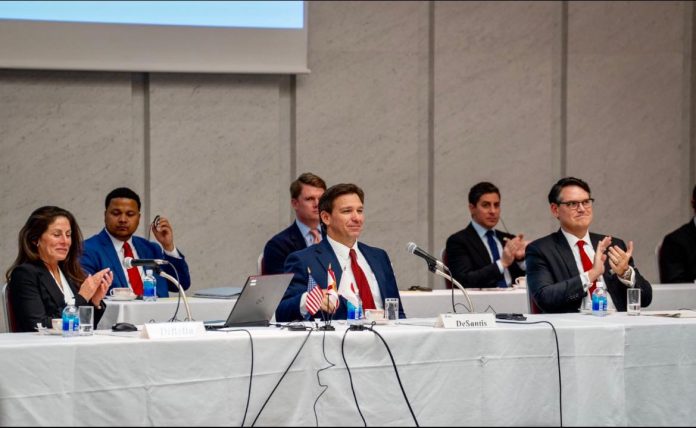 This week, Gov. Ron DeSantis, along with Florida Secretary of Commerce Laura DiBella, Florida Secretary of State Cord Byrd, and Enterprise Florida Vice Board Chair Freddie Figgers, led a roundtable discussion with Japanese business leaders from KEIDANREN (Japan Business Federation).
Additionally, DeSantis and NTT Data, an information technology and consulting company located in Tokyo, have established a partnership to provide Florida university students with a one-week internship. NTT Data will host the students at their headquarters in Tokyo and as part of the internship, students will have the opportunity to interact with business executives and learn about a multi-faceted global business.
"Florida leads the nation in new business formations because of our pro-business and pro-freedom policies that drive the economy forward and attract business investment from across the globe," said DeSantis. "I look forward to continuing to build strong business relationships with Japanese companies who want to do business in Florida."
"We are honored to participate in this significant business development mission alongside Governor DeSantis," said DiBella. "We are incredibly appreciative of all the business leaders who took the time to meet with us today as the visit proved to be invaluable. We look forward to further strengthening our partnership with the Japanese business community."
DeSantis also met with leaders from the Japan External Trade Organization (JETRO). The purpose of the meeting was to celebrate the relationship between Florida and JETRO and to discuss partnership opportunities.
"It was a pleasure to meet with the leaders of JETRO, as they have been a great partner to Florida," said DeSantis. "Partners like JETRO are crucial as we look forward to continuing to find ways to work together to benefit Florida and Japan's economic growth."
"I am honored to have had the opportunity to meet with leaders from JETRO, some we of which I had the opportunity to meet at the SEUS Japan conference in Orlando in November last year, and some for the first time here in Japan," said Byrd. "I look forward to facilitating continued cultural exchanges with representatives from JETRO and Florida to strengthen Florida's relationship with Japan."
Japan is the 6th largest foreign investor in Florida, with more than 200 Japanese companies employing more than 22,000 Floridians with holdings totaling more than $5.2 billion. Bilateral trade between Florida and Japan exceeds $6.6 billion annually, making it Florida's 2nd largest bilateral merchandise trade partner in the Asia-Pacific region and Florida's 7th largest partner overall.
In 2022, Japan imported approximately $636 million in goods from Florida seaports and airports. Automobiles and related products account for almost 81 percent of all exports from Japan to Florida, with the Port of Jacksonville consistently serving as one of the top three ports for unloading Japanese vehicles for the United States. Additionally, auto parts from Japan are shipped through Florida's distribution centers to part centers throughout the United States.
Florida is home to more than 200 Japanese firms that invest billions in the Florida economy.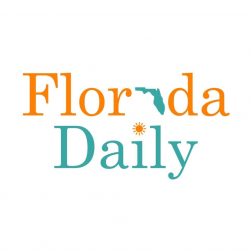 Latest posts by Florida Daily
(see all)