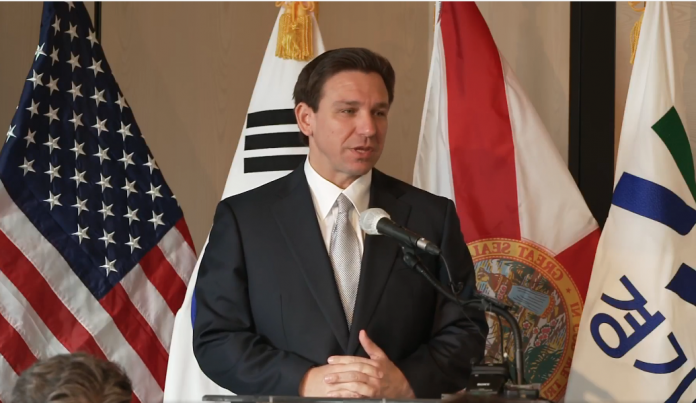 This week, Gov. Ron DeSantis met with Prime Minister Han Duck-Soo of South Korea to highlight the growing business relationship between Florida and South Korea.
DeSantis and the First Lady were joined by Florida Secretary of State Cord Byrd and Florida Secretary of Commerce Laura DiBella. Florida and South Korea have a natural, strategic partnership with shared values of democracy, human rights and a belief in the free market economy.
"Florida is excited to be strengthening business ties with South Korea and we look forward to continuing to build on our partnership," said DeSantis. "I was happy to meet with the Prime Minister and showcase the economic opportunities available by working with Florida."
"It was an honor to meet with Prime Minister Han Duck-Soo to discuss Florida and South Korea's economic relationship," said DiBella. "South Korea is a vital trading partner to Florida, and we are excited to continue strengthening our prosperous relationship."
"The Florida Department of State is committed to ensuring that entrepreneurs in Korea are aware of the business-friendly corporate filing environment that makes it easy to register an entity in our state," said Byrd. "We continue to streamline our processes to make it easy to conduct international trade and business in Florida."
While in South Korea, DeSantis signed a Memorandum of Understanding (MOU) with South Korea-based LowCarbon Hydrogen Corporation to create a research hub for clean hydrogen technology in Florida. The company plans to develop a clean hydrogen facility in Polk County, Florida, and is set to break ground in June.
The company is collaborating with Space Florida to support the development and deployment of clean hydrogen and related technologies for aerospace and space industry launch applications.
"Our state is taking a bold step towards promoting long-term development in the aerospace and space industry across the entire supply chain," said DeSantis. "From manufacturing and launching to fuel production, Florida is the global leader in the new space economy."
South Korean affiliates in Florida are estimated to have total holdings of more than $107 million with South Korean companies like Hyundai Motor Group and Korean Airlines having operations in Florida.
Merchandise trade between Florida and South Korea exceeds $1.3 billion annually, making it Florida's seventh largest bilateral trade partner in Asia and the Middle East region. South Korea imported more than $341.6 million from Florida in 2022, while Florida imported more than $951 million in goods from South Korea in 2022.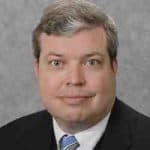 Latest posts by Kevin Derby
(see all)