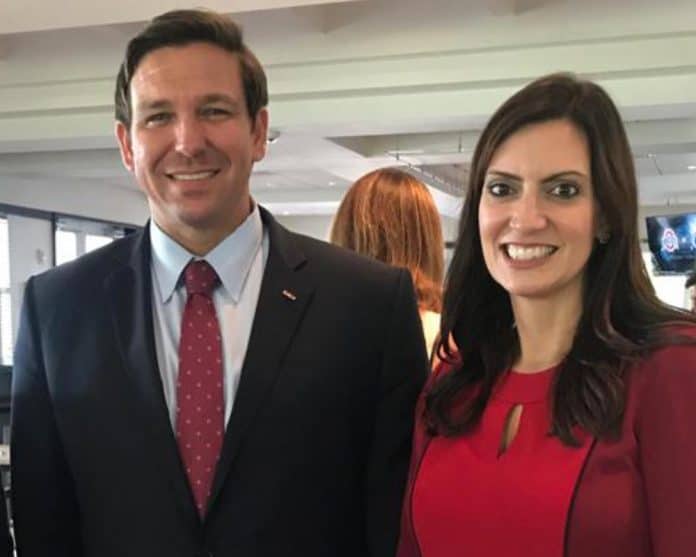 On Monday, incoming Gov. Ron DeSantis and incoming Lt. Gov. Jeanette Nuñez unveiled their Transition Advisory Committee on Government Operations which will be chaired by Lee County Tax Collector Larry Hart.
"The committee is comprised of a diverse and knowledgeable group of individuals who will advise the Transition Team as they develop their plan to implement Governor-elect DeSantis' goal of ensuring that the most critical functions of government are operating efficiently, responsibly and with the utmost transparency and accountability," DeSantis' team noted. "The committee will also be focused on identifying ways to create a less burdensome regulatory environment in the Sunshine State and streamlining processes that Florida businesses depend on."
Members of the Transition Advisory Committee on Government Operations include:
MATT BALOG; Vice President of Consulting Services, CGI Technologies and Solutions
EDWARD BORREGO; COO, Jackson South Medical Center
JIM BOXOLD; Former Secretary, Florida Department of Transportation and Consultant, Capital City Consulting
RICHARD COATES; Attorney, Richard E. Coates Law Firm
BRIAN CORLEY; Supervisor of Elections, Pasco County
DANIEL CRAIG; Senior Vice President, Adjusters International
LAURA CROUCH; Vice President of State and Community Relations and Economic Development, TECO
SCOTT CULP; Executive Vice President, Atlantic Housing Partners
JOHN DALY; Attorney, John C. Daly, P.A.
JOE de la VIESCA; President, JAV Auto Tag Agency
The Honorable CHRIS DORWORTH; Former Representative, Florida House of Representatives   The Honorable TOM GRADY; Chairman, Florida Constitutional Revision Committee and Former Representative, Florida House of Representatives
KEN GRANGER; Former Deputy Secretary & Chief of Staff, Department of Management Services
DANE GREY; President, Elite Parking Services of America
ROB GUIDRY; Founder & Co-CEO, SC2 Corp
The Honorable CLAY INGRAM; Former Representative, Florida House of Representatives
CHARLES LINDSEY; City Manager, City of Marathon
The Honorable MARCELO LLORENTE; Former Representative, Florida House of Representatives
CYNDY LOOMIS; Vice President, Florida Technology Council
JENNIFER MANSO; Attorney, Wilkes & McHugh, P.A.
The Honorable PAT NEAL; Former Senator, Florida State Senate and President & CEO, Neal Communities
The Honorable PETER DAVIS O'BRYAN; Commissioner, Indian River County District 4
BRIAN ROACH; President, Roach Ag Marketing Ltd
FRANK SCHWIEP; President & CEO, Gold Coast Beverage Distributors, Inc.
DONNA SLYSTER; CIO, Saddle Creek Logistics
STEPHANIE SMITH; Florida Director of Public Policy, Uber Technologies
BOB STORK; Founder and CEO, Communications International
TARA TEDROW; Senior Associate, Lowndes, Drosdick, Doster, Kantor & Reed, P.A.
KEN THOMAS; State of Florida Public Sector Leader, Ernst and Young Global Limited
TOM TIGHT; Managing Director, Public Trust Advisors
Dr. PETER A. WISH; Commissioner & Chairman of the Board, Sarasota/ Manatee Airport Authority
JOSH YAFFIN; Enterprise Sales, Qualtrics
IAN YORTY; Chief Business Development Officer, Grant Street Group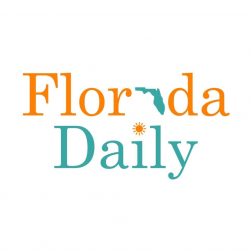 Latest posts by Florida Daily
(see all)